Hi All,
I'm looking to convert every single, god-damned, NPT valve, tee, elbow, plug, whatever with compression fittings from swagelok.
I'm either an idiot or these things are immensely complicated to get right without seeing them in person. I have 1/4" and 3/8" FNPT on the lid of my material column, likewise for my collection vessel.
My idea was to place an MNPT to "tube adapter":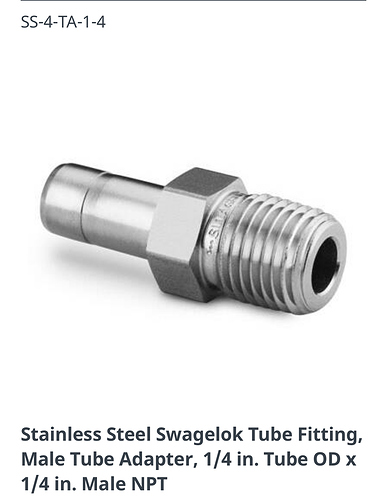 Then place a valve onto the protruding tube adaptor: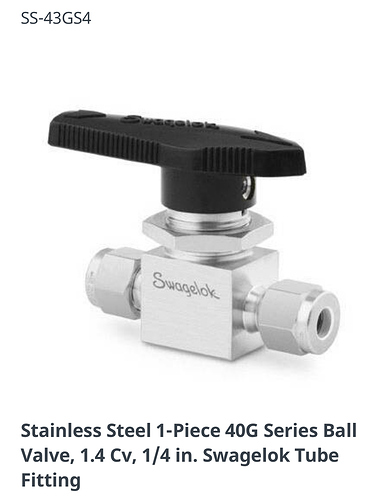 However, it looks like beyond that I'll have to buy small pieces of this: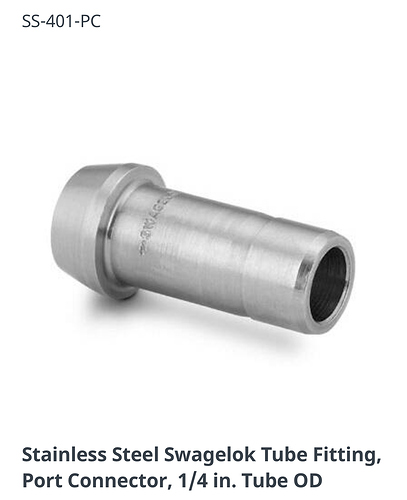 Is this sufficient for replacing my NPT stuff, or am I still missing some information?
Bonus question: anyone have sources that demonstrate the value of swagelok tube fittings to regular ol NPT?
Thanks,
Phil