Today I am going to clean-up two jars. They contain: Claim, Nugs fallen on the floor during column packing, random parchment finds, base cleanings affter butane extractions and flask cleanings after RSO and EHO distillations.
They are dark and are plentiful in lipids

They've been in my freezer for far more than 3 days. So I will first start with filtering with postive pressure at 20 PSI using my diaphragm pump with a 5 micron filter on the vacuum side in hopes of getting less air contamination (water content from the air to hit alcohol)
I will be filtering first thru 5 microns. Using my cls base and a 2×18 column with a 2" 150 micron screen reduced to a 1×6 column that goes to a 5 micron screen that gets shot into my base via stainless braided hose via positive pressure.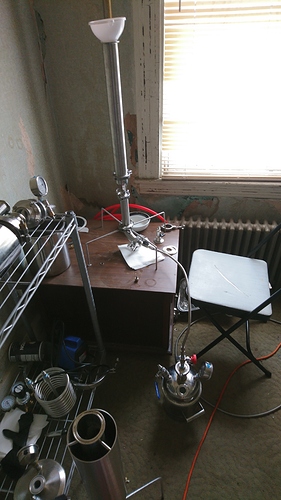 After pouring into column(s)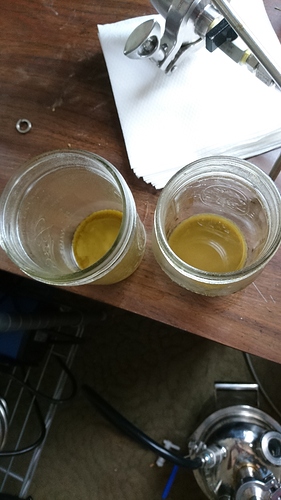 gunk left behind in the jars.
5Micron Filtration

Then after this winterization I will perform a Activated Charcoal Scrub and filter on top of D.E. .
Will Keep Updating as I go along