What happened to my favorite thread?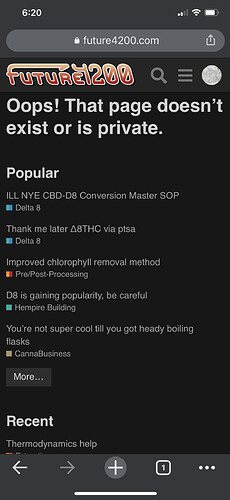 Mod Edit:
It's here
Not a good look. F4200 turning into the gestapo
Thought I was going crazy. I was just looking for that. Hopefully, it's just an error and will be back soon.
This was the only thing I was currently reading on here.
Not that the meth cooks and memes weren't fun but the blue diamonds were the only thing currently adding value to this forum for anyone that wasn't brand new to the game and now it's gone.
This thread is a great read, and totally adds value. Peep it.
It was moved apparently and not by the member that started the post.
But when I search for it I can't find it. I think it's in the toking lounge and maybe my pleeb ass doesn't have access?
Either way it's an attempt to keep the lid on dudes tek and if the forum is involved in that decision I guess the open source information model is over here and leveling up together is only for the cool kids.
Very disappointing by someone who loved this forum up until this morning.
Hopefully this gets resolved before more people lose faith
Apparently it was moved by willbilly himself?!?
@Future @sidco why are non mod forum members able to move posts they didn't start? I think the original post was from @Butane and he put it on a public forum to start a discussion about it.
Only seems right that it stays on a public forum.
It was actually to personallay have the forum attack me but


Regardless it needs a cool down from the influx of disinformation and off topic posts being posted by new members amd myself
That's probably not your call to make if you aren't a mod
Wow. Just wow. Fucking foul shit. That's not how open information works. Grow up.
Don't really care

The thread Is back
Thank you to the mods
Edit: I'll move my post to the main topic.
Read this, get back to me
Can't tell you what happened to the thread…but I can say what will happen to the Chilli P crystals @TheWillBilly is cooking up: The Streisand Effect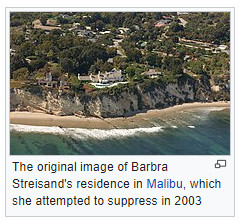 This seems wrong. Only the thread starter and mods/admin should have that power. Otherwise, why have mods at all?
I tell you what, the lame ass shit @TheWillBilly just pulled trying to hide that thread is what will take this forum down. I can see lots of people just moving or modifying threads they don't like…not cool.
We know…and you're a cool dude in your mind I'm sure. Super cool of you to eff with someone else's thread.
If you read it, I dont want to put words in your mouth but you are talking about the ability for higher levels to rename and move topics other categories?
As you saw, this caused a big ripple. A ton of other platforms simply remove content entirely, we do not (unless it's blatant spam). Often letting the users or crazy mods do it at will. We prefer to move things to the correct category, which usually means the correct classifieds section or possibly EC entirely. @trust_level_3 and @trust_level_4 should know to not move threads from public. You can see the issue was immediately corrected.
Checkout our user levels and you'll see its <100 users taking care of thousands, things slip up here and there.
p.s. all the love for contributors and people who cause interest like @TheWillBilly, I am sure he can attest to a handful of DMs about it.
Yeah, exactly. No one should have that ability other than mods/admins and the thread starter. Otherwise it's just asking to be abused like @TheWillBilly just did.
Then punish him.
I see your point. But, why do you let him fuck with the system (take advantage of it) without any punishment? What's to stop him from doing it again?
I think if someone abuses that feature they should get demoted to a lower user level as punishment.