So I have a client coming into town who specializes in solventless extraction and I needed something out of the ordinary. Even though they sent me a care package no-charge, I told @SubstituteCreature I would do an honest and unbiased review of his work.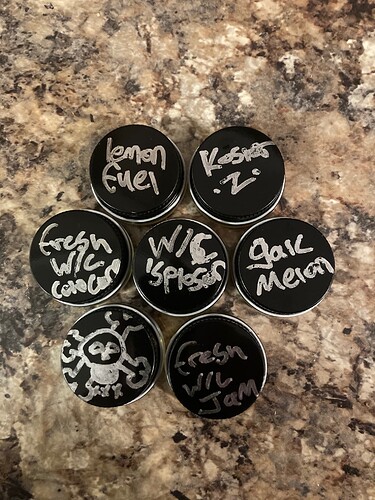 We are looking at fresh wedding cake cold cure, kosher z, wedding cake rosinsplosion, gak melon "The skull and crossbones is bubble hash

He put 2 different types in that small jar. Both "verrrrrrrrrry melty."
I hadn't heard of some of these strains. That's perfectly ok, because as an old fart, I remember terps through the ages.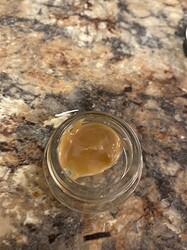 Let's start with the Gak Melon. When I opened up the package, this one stood out as far as smell. I'm picking up pinene, myrcene and limonene. We put a dab of this on a blunt at Thanksgiving and it overpowered the taste of the flower. Woo doggy.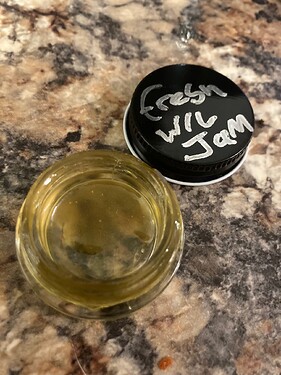 So everyone has had Wedding Cake at this point, right? This is different that it has a funk to it. It is like terp syrup.
The bubble is pretty remarkable. When I used to do bubble as a kid, we would put it in a clean bowl and it would sit on the screen until there was nothing left. There was some THCa in it and there was no visible residue left at all.
Even though I have developed cannabis allergies, this was so clean and pleasing to my sensibilities. The lung expansion was not bad by any stretch of the imagination and it doesn't make me sweat through my shirt like other hash.
If you have a chance to try @SubstituteCreature 's products, I would highly recommend it for the cleanliness, terp expression and quality.