me next…Its the last time i grew ive posted it before but this seems like nice final home for it
Black D.O.G. HSO seeds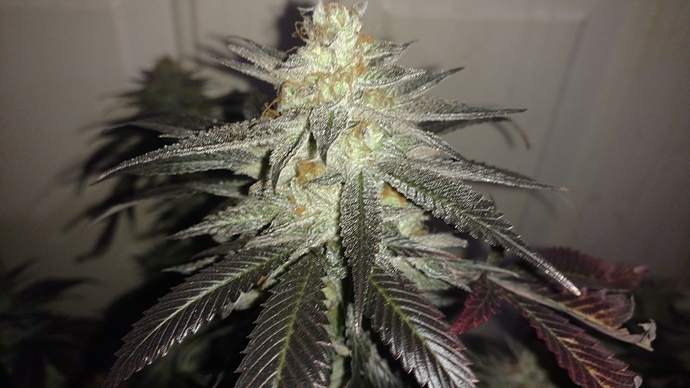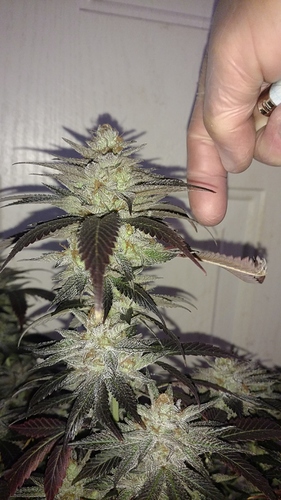 wasnt the largest nugs but the flowers and extract tasted amazing. esp the live. tasted like fake grape w loud skunk. i was really proud this cut i kept it going for over a year.
and wow @BG305 those are covered
Man I zoomed in on your hand & was like WTF is going on with my mans skin…ha! It's a glove. I resemble your avatar.
Great plants, love the deep black green.
Kicks up chair to enjoy the show!
lmao its glove(i had to check myself) for sure



I wouldn't mind doing a taste test on those
Skittalicious from exotic seeds, my girlfriend's first ever crop. She's some kind of natural at growing…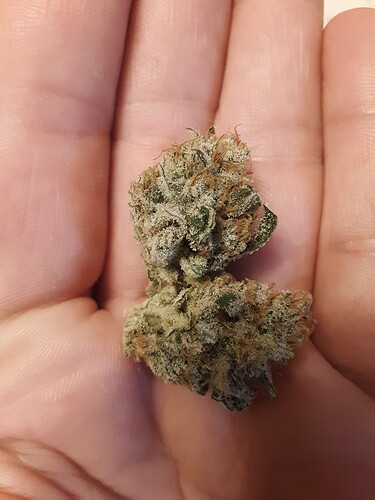 That looks like a 1 hitter and quitter
Thanks to @AgTonik

and your last date looks mighty fine herself @StoneD

Let's keep it pics and use the other threads for discussions.
Bio Diesel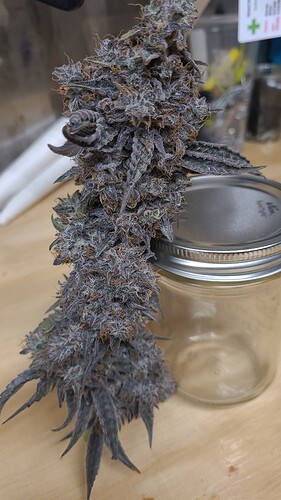 Day 1 of 12&12. I'll update with a new picture every Friday as we go along

The last 1 is a Duct Tape clone that
@Concentrated_humbold
sent me. I grew it out from a stick! The whole clone snapped off right at the first node almost! It took a while, but I was able to get it to finally grow out. The Sugar Cane that he sent is growing like crazy, and is easily the largest plant I am growing right now.
The sugarcane i did came out really nice, solid purple. If the market here wasn't so picky i would have kept it. Glad they all survived
Top one looked like my pre 98 White Russian from Simon. Nice
Some yumbolt 47 from world of seeds. Solid plant not much nose
Small world.

The duct tape cut and sugar cane seeds originally came from me, was sent to demontrich and since then has been given to a lot of different members.
We should all have a competition where we grow the exact same cut and see who can do it the best