What's everyone's go to for hype music while working (kinda like how some of us have our own workout music)?
For the last week or two been on a bunch of LoFi, E-40, Too Short, Early 2000s fat joe .
I enjoy the earlier rap.
L~Burna
2 Pac
Anything by NWA and the crew separate.
I'm just a huge metal head. Love most music (except country). Metals always my go to.
For me sadly its just recovery pumps lol
Flashlight, the extended version
Metal, metal, and maybe a bit more metal. If that doesn't work, maybe some metal. Haha
Really though, I like most everything but pop (minus pop from the 50s and 60s, which I really dig). It usually isn't all about me, though (unless I have headphones on), and whether motivates the crew the most is what I'll put on, no matter how much some of it pains me! Kids these days just don't know what real music is! lol
Massive attack - Mezzanine album
Fit for an autopsy, the acacia strain, king 810, and dealer are my go tos lately amongst metal/hc
Anything that has funky jazz groove in it.
At the moment, a lot of lives by Me Shell N'Degeocello and her bands.
Just stumbled into this right now, the 2nd piece is very cool.
I have the whole Breaking Bad soundtrack I'll run when I'm doing R&D.
Depends on what I'm doing.
But, Judas Priest Painkiller in the Camaro heading to the lab at 120mph is a hell of a way to start your morning.
So gutted when they canceled the Megadeth, Lamb of God, and Trivium show. Have to wait a damn year! Stupid Rona! And if you want recommendations for some good narco corridos, let me know.
Seen LOG with Cannibal Corpse, Amon Amarthe and Slayer. Had side stage VIP for LOG.
Fucking AMAZING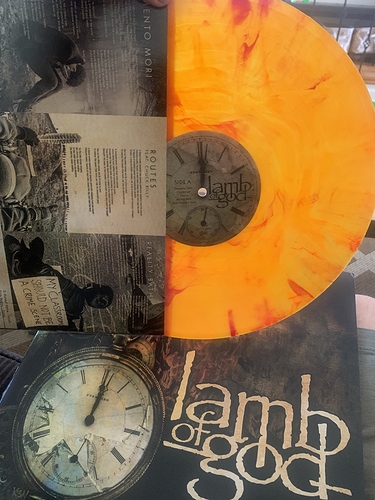 Just got my orange and red vinyl yesterday. Let me know when you get stage tickets again and I'll come down. Lmao!
What venue was that? Looks like the white river amphitheater in washington