Hello dear users of Future4200!
I have been trying to isomerize CBD to THC for a short amount of time now. I have limited chemistry knowledge and despite a hot plate, a magnetic stirrer and some beakers almost no equipment. I have already tried following SOPs:
I. The H2SO4 in glacial acetic acid method: Isomerization to Delta 8 THC
II. The HCl in H2O method: CBD > D8/D9 Mechanics (New Paper)
Both methods did not work.
Using the first method it looked like there was nothing in my beaker after evaporating the petrol ether and even after adding vegetable oil to the beaker and consuming it there was no effect. I tried this method two times.
Since I am not certain how to exactly interpret the paper from method II. (it says anhydrous solvent, but the solvent is H2O!?) I tried multiple variants:
Dissolve CBD in: (i) EtOH, (ii) vegetable oil or (iii) just try with H2O.
After this step I always added 2 ml of 33 % HCl and left it for 24 and 72 hours with stirring. In the end the only time I was able to create something was when dissolving CBD in EtOH. After evaporating the solvent I got a yellow, bitter tasting, like a toilet smelling sort of glue which partly stuck to my stir bar: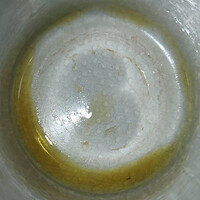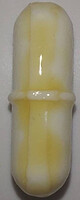 I added vegetable oil to the yellow leftover and stirred, but again no effect after consuming.
So here I am wondering if I am doing something wrong or if there is no way to isomerize with my equipment. Could it be because I don't neutralize my solution (always left that part out because I have no base) or could the THC be oxidizing so quickly since I don't have a nitrogen atmosphere or a vacuum or could it be because all these procedures were carried out at room temperature?
I have 0.1 molar H2SO4, glacial acetic acid, citric acid and 33 % HCl. Is there anyway I can isomerize with this equipment?
Every little help means so much to me!
Thank you for your attention and sorry for the long post.