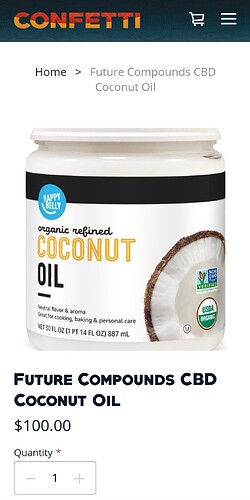 My domestic partner is starting a little side project under my hemp license.
We've been making high dose (100,000mg CBD isolate / 30floz coconut oil) blends for my Uncle who uses it to effectively control his Parkinsons symptoms.
She brought up the fact that its ridiculous that nobody is offering anything like this on the market for reasonable rates, and said she was interested in providing such a product.
Here's the breakdown: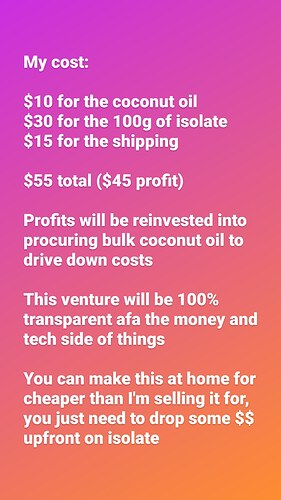 We are searching for an isolate producer that's interested in providing isolate at or slightly below your cost to mfg, in exchange for exclusive sourcing and a huge marketing play. We would brand all of the products with a "powered by xxxx" type deal.
I already have a couple offers but I figured I'd give the forum Slangers an opportunity to jump in if desired.
The model is to double up on the sale, and to be 100% transparent with all costs, profits, and how the money is spent. All while providing high doses of cannabinoids for significantly cheaper than the market currently offers.
Questions, concerns, offers?