I want them as well. We were just talking about this jar yesterday at the crib
I'm just having some custom made lol
Do tell. China?
ETA; I'm in for a split if need be.
Yes sir I spent days looking and couldn't find it so finally gave up and contacted a manufacturer from Alibaba lol
Well if someone gets the 2,000 min order & wants to move 100 I'm in. 2,000 is a bit overkill for me at the moment.
Diamonds are my best friend.
I messaged the seller and I'll probably pick up the 2000 and sell 1800-1900 of them. I really only need 100-200. Definitely don't have a problem buying 2000 but asking for a sample first.
I'm gonna want those. It's a good scoop to start carrying I'd think.
Did @Swet254k ever get a chance to speak with packaging on those in specific? Feel like @Dred_pirate mentioned he'd seen a few places carrying them.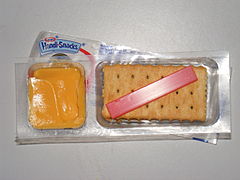 This is how I use to roll. Growing up in the 70's. Yeah!
I'd buy a couple hundred.
See @Killa12345 Killa your now a jar head.
Your welcome!
Simper High!!!
Girl on my bus used to eat the red stick too
I'd buy a few hundred forsure