Continuing the discussion from Mid Grade Covid-19 Memes ($300/lb sungrown memes):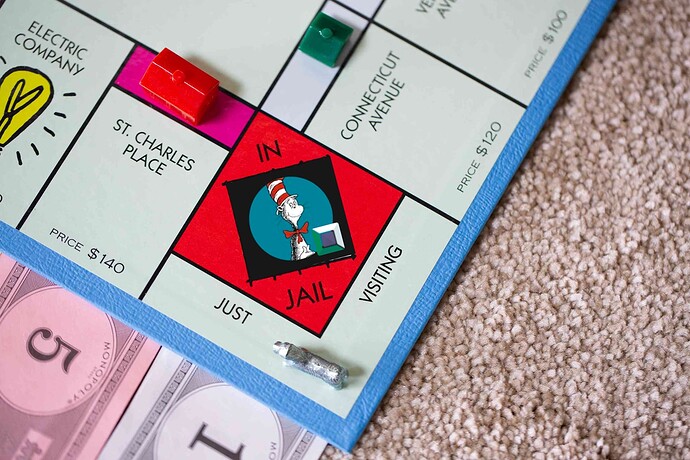 What's with the silencing? @sidco
All from that @pupparoo thread?
I remember him telling @Capttripppp to kill himself and other pretty harsh things.
I don't agree with silencing someone for words but I'm sure that's probably the reason.
He dindu nuffin
Free da boy till it backwards
I think the administration is secretly taking out all the republicans
Has @pupparoo informed the administration of his lab coat size?
I'll tell you. I'm glad I didn't ask for the lab coat. I much more like the leather glg bag @Future gave me. That will come in a million more time handy than the lab
Is there a pocket for lube inside the bag?
Actually scared me for a second with the title.
Idk what happened. Damn I'm slipping.
Must have been a rager of a night
Clickbait

I thought for a second he was in real jail
I was like fuckkkk
@Baked-All-Day is gonna have a field day with this thread title.



Perhaps it was an error in judgment.
He was kinda dick last night.
I like Miller but I think the things he said were uncalled for
It's funny that it's only @thumper's posts that were flagged and hidden and all of @MillerliteRN's still stand
So what I'm getting is thumper popped off bothering someone and people got an e-bar fight going
Its kind of funny how we resorted to a silencing style forum considering what this industry is fighting against. I mean we ALL know what telling someone not to do will make someone do. If there was no silencing in the first place non of this or the other times would have happened. We are policing the forum as we see fit. Kind of like cops having the ability to make a decision based on there discretion. There is gonna be bs, we will not all agree and we will fight. Lets fight it out when that happens and get tired and come up with a new idea's.
didn't it all start w mortal Kombat fatalities move on ur dog…then somehow moved to the thump and miller ote
Btw what kinda dog is it…I like dogs one thing my x got me passionate about is it a working dog? Any pics?