Terpenes are the primary constituents of essential oils and are responsible for the aroma characteristics of cannabis. Together with the cannabinoids, terpenes illustrate synergic and/or entourage effect and their interactions have only been speculated in for the last few decades. Hundreds of terpenes are identified that allude to cannabis sensory attributes, contributing largely to the consumer's experiences and market price. They also enhance many therapeutic benefits, especially as aromatherapy. Common Terpenes【Limonene】【Myrcene】【Caryophyllene】【Pinene】.
@DarrilDevil , Darri shared this useful knowledge:
"Terpenes are very delicate and require extreme care for their aromas and flavors to be preserved correctly. High temperatures and high pressure, either combined or separate, lead to the breakdown of the terpene chemical structure. "
So proper vaporization temperature is very important to retain terpenes flavors, and different cannabis terpenes require different vaporization temperatures.

@Realterpsmatter , he shared so much useful knowledge:
"High vape temps ruin cannabis oil"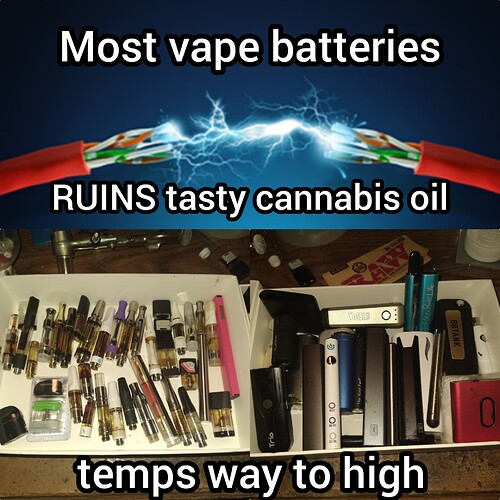 With the accumulation of cannabinoid vaporization consumption for 10 years, consumers are increasingly demanding pure terpene flavors. At present, cannabis oil categories pay more and more attention to preserving the original flavor of the plant, however, there is currently no corresponding category of vaporizing hardware on the market to match, and consumers can only compromise the contradiction between the amount of vapor production and the restoration of taste. Therefore, we strive to provide a more perfect taste and generous amount of vapor through a large area of Low-temperature vaporization. We are pleased to announce that we launched our new product- DBL² Pod System. Product details pls check: https://budtanks.com/product-details/dbl²/