so… I was trying to hydro-test some newly made gear today, and I wanted to exercise the PRV's as well.
my memory had the CMEP-OL with a 450PSI high-pressure cutoff, but the third gen CMEP-OL I managed to dig up actually quits at 350 PSI.
I dug a little further, and found a CMEP, which is the CMEP-OP predecessor (oiled!)…it tops out at 38 bar (550PSI -ish). I even found an adapter to bring it up to the 3/8in JIC I was connecting to the vessel with…but I couldn't get it running (I'm concerned it was user error…)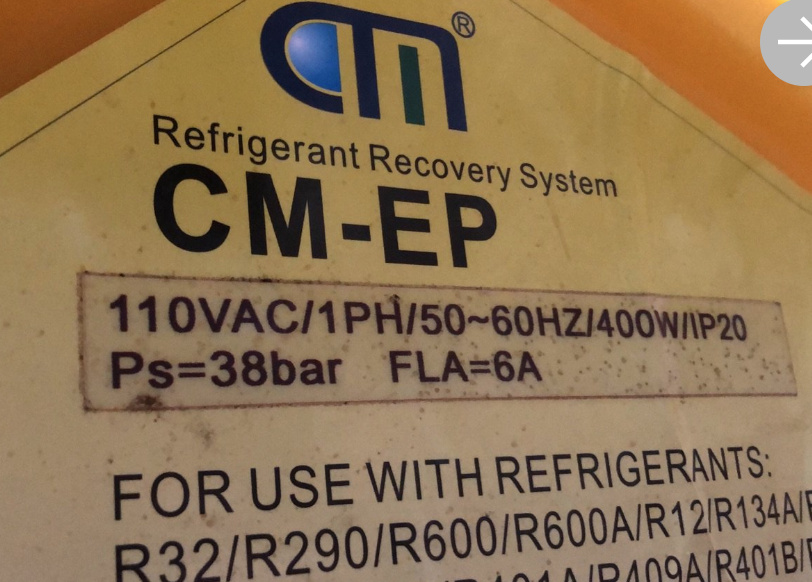 So I'm either looking for someone in Eugene willing to loan me a appion/trs-21/1st/2nd gen CMEP tomorrow, or suggestions for what might be up with this CM-EP.
I could use the fine manual…and the all knowing one only wants to tell me of the newer CMEP-OL