this is our equipment in stock at our USA warehouse.
If you need pls let me know
Email:sales005@gzfanbolun.com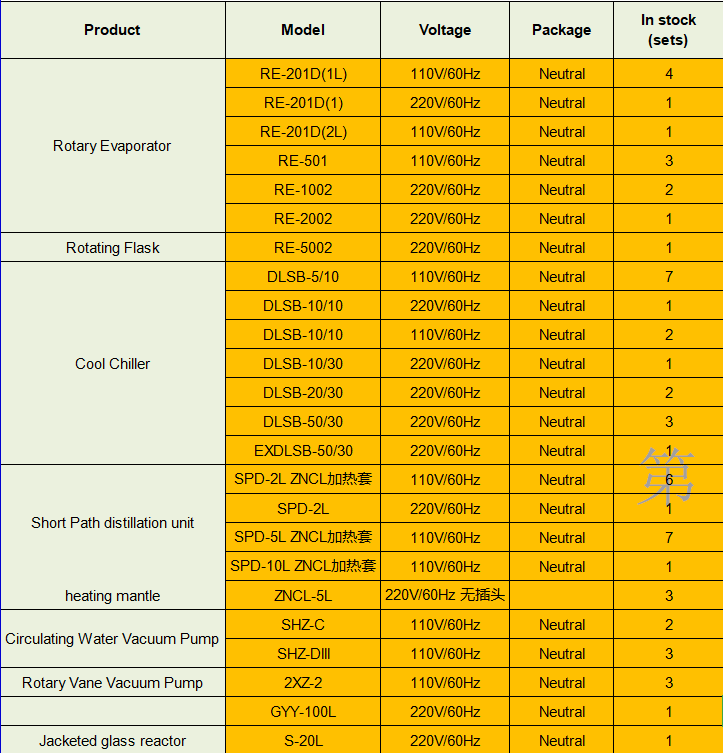 How much for the DLSB 20/30 recirculating chiller?
1956 USD per set
Could you tell me your email or whatsapp,maybe I couldn't reply me immediately here
What is included in "the set?"
V, Amps, phase, and kW?
Flow rate in L/min?
Where is your warehouse in the US?
Can you DM a picture of it to me? Please send me an actual photo of it, not a stock photo.
How fast could you get it to me in Portland, Oregon?
our warehouse address :1251 s Rockefeller Ave Unit B, Ontario CA 91761
You could pick up by yourself,we also could deliver the equipment to you.
If you need we deliver to you,pls let me know and tell me your detaield address,then I could cehck the shipping cost from our warehouse to your address.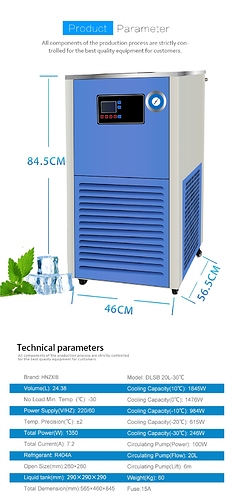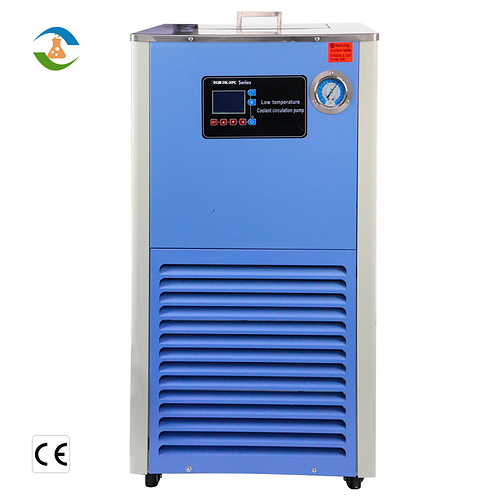 3 sets ZNCL-5L heating mantle have been sold
have sold 1 set SHZ-DIII,1 set RE-501 and 1 set ZNCL-20L heating mantle(no heating mantle in stocks)
the EXW price for 110V/60HZ RE-501 is 1126 USD per set
not include the shipping cost from US warehouse to your address.
you also could pick up by yourself
how much for the DLsb50/30? What is your warranty and service policy?
The voltage is 220V/60HZ
The EXW price for 220V/60HZ DLSB 50/30 is 2758USD per set
The EXW price for 220V/60HZ EXDLSB 50/30 is 3084 USD per set
EX means Explosion proof
the spec sheets is same.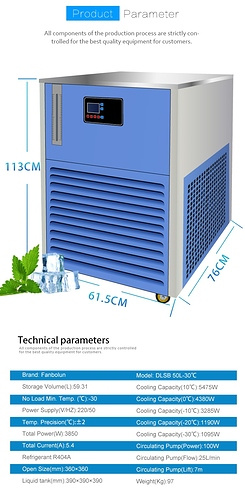 And you guys don't have anything that gets colder?
We will put up 1 set 220V/60HZ DLSB50/60 at the end of August on our warehouse
The EXW price is 8500 USD
Do you have Email or Whatsapp,then we could get a further discussion.
Email:sales005@gzfanbolun.com
Whatsapp:+86 18137063573
Any body here ever hear of these guys or use them? I'm about to bite the bullet on a USAlab dlsb-30/40 for a 120# solvent tank to go passive, but these are cheap and almost right down the street from me
We have many customer from US and many equipment sold from our US warehouse
and we have agent in US
we have 1 year After-sales service.
How much for the 10l short path
DM you the detailes,pls kindly check
This is literally just lanphan shit
We are Guangzhou FanBoLun,not Lanphan
and as far as I know Lanphan is a henan company and we are local in Guangzhou
In China,many company have RE-501,DLSB chiller…
If I buy milk from 1 farm in Colorado, then more milk from a farm in Florida, is it different milk?
Lol