That one's gonna have some bite to it…
Welcome to the Black market colorado!!!
Soooo where y'all moving now?
Be a good time to look at thc licenses boys… (Bueller)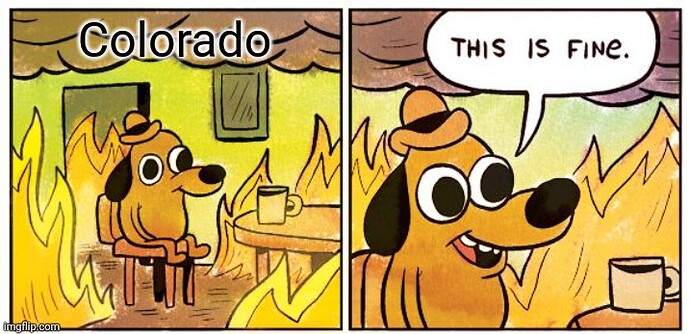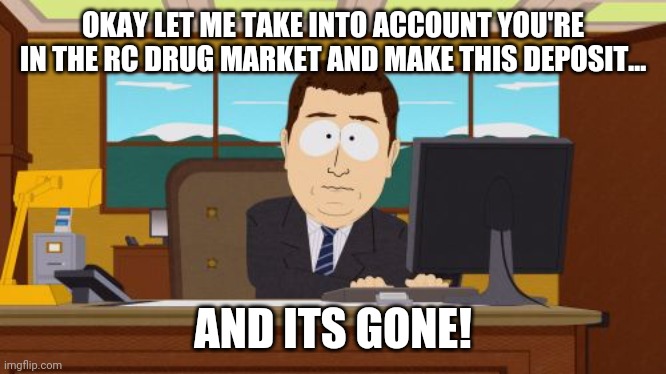 This is all Steve sisolaks fault
Steve Alan Keyser aka Steve Pluvia snitching on D8 vendors to boost his Caahm D8 brand.
Hahahahaha I didn't even realize there was that coincidence there. All these damn Steve's man

3chi and honeygold got their spot blown up
Edit: they just have to move or shut down, no busts I'm aware of
Right? This is the final warning call. They gonna start knocking tho
Don't be surprised to see the price of distillate start to make a comeback
Idk, the black market knows the game and cbd/p-tsa aren't restricted yet
Retail hemp stores won't be able to play.
Retail dispensaries will be able to take back margins.
This was only the move I saw coming and like… continue to bet on…
Going to try and make a buck all these big boys are left hanging. Anyone want to go in with me on a warehouse finishing products and shipping them out??
As in a "legal state" without regulation at the moment. A few months could make a nice buck.
I know a good spot and a hemp license in Texas xD send it
Are you really bummed? Probably it's a good thing…
I'm bummed for all the dudes in Colorado with a ton of equipment now no longer able to run legally…
CBN takes thc to make so its not safe. The entire jig is up.
This will apply a ton of pressure on already struggling businesses and lower the value or cbd simultaneously.
Now forced to move their product out of state to a state that's still gray market.
Its obvious Colorado wants their tax money.
Do they get more taxes from a gram of D9 or a gram of D8.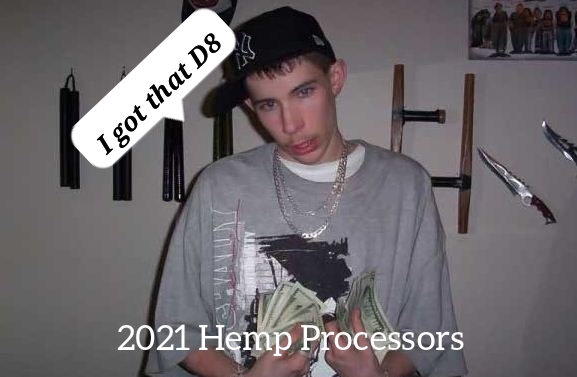 I'm looking for better meme material. Want to find a Chad turned gangster or similar.