So I've been making carts from shatter and crumble for years. I would winterize, decarb under vacuum while purging ethanol, decarb hot and long under vacuum to preserve color. Didn't care if I stripped terps. Reintroduce 5-6% hemp or cannabis terps.
People loved those carts
Started buying live resin from a friend. I explained what I was going to do, requested fairly low terp live which he sent.
I have a vacuum pressure vessel which I decarb the live resin in. Add the live resin, pull vacuum (don't have nitrogen yet), decarb and fill carts. Did two batches, neither was fully 100% decarbed, but mostly decarbed. The batch of gdp has enough thca it will slightly recrystallize at a low temp of like 69'f, melts down with higher ambient temps of 85'f+
I've sold quite a few and I've started getting reports of them being harsh and having more throat burn and irritation then the shatter carts. I found one of my old shatter carts and I have to say they're right. They were much smoother with no throat irritation. They still get you high, just more harsh and not as smooth as the shatter carts.
So now my question is what gives? How do I smooth out this live resin? I have a new batch ready to process for carts. I sat the shatter carts and a live cart in the sun, let them get hot, they had very similar viscosity. Is it the thca? Is it because the live resin isn't fully decarbed?
Here's photos of the live before, and filled carts. One is cloudier, that's the gdp that wasn't decarbed as much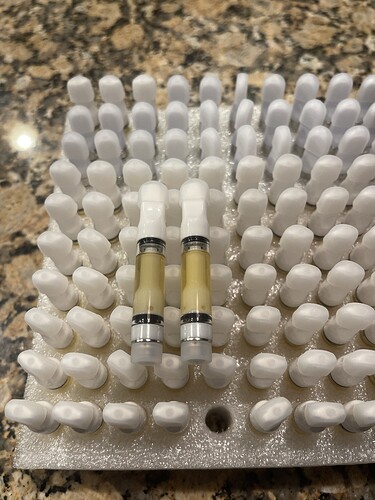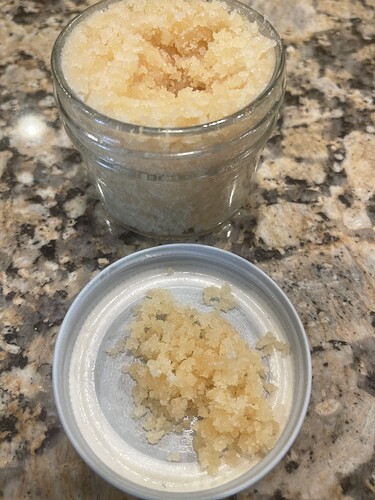 Here's the latest batch of live I got, I asked him for a terpier batch, haven't made carts with it yet