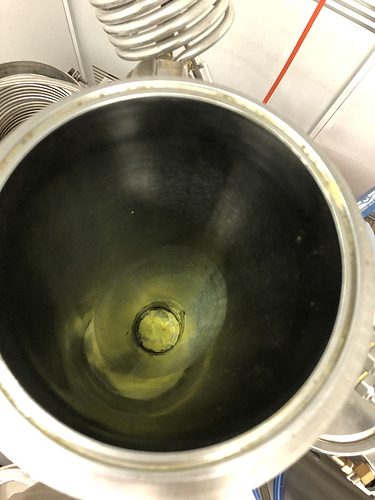 Hello future4200. I'm writing today regarding an imploded 6x48 BVV Materials Column run on a CLS.
Long story short-ish— one day the Biomass socks we utilize were not easily packing into the column and upon greater inspection I noticed the column had internally taken on an oval shape, implying an implosion. It's a jacketed column and the jacket showed no sign of stress, nor did the collars. Pressures are always under 70psi runnin N-game and 70/30 butane propane blend, the vac is only 1/2 a horse… it's chilled inline with the solvent tank on a Poly Sci chiller floating Nu-Therm that hovers around -18C. Has anyone else experienced this with BVV equipment or otherwise?
I've reached out to BVV and was in touch with a rep named Nick, we exchanged an email regarding it and then they went silent. I reached out over email a few more times in addition to calling in but I still haven't been able to reach anyone regarding this issue and it's been a couple weeks. Maybe the state of the world has them on slowdown?