Does anybody here collect or have any headies?
Lets see what your chiefin out of!
Not a dab rig but im proud of this colab I picked up from Ryan Fitt, Jared Cortland, and Jacob Braverman…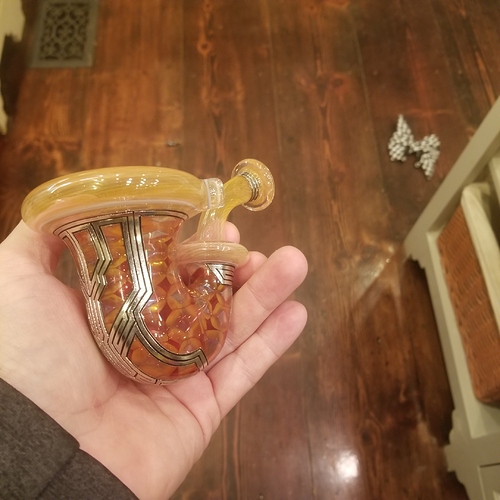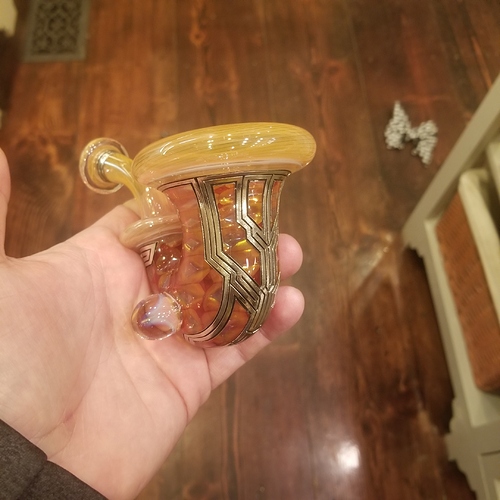 Still have yet to use it… almost dont want to.



















Old times, kids gather around will teach you something. Before ppl even knew what full melt was really
Hot knives and hash back in the day, ftw!!!
Yes. Yes. Hot knives from the past.
get them closer together and put a spoon on top to keep the heat and get them to glow !! lol
Hot knives, bubble hash, and a 2l soda bottle loaded with ice to cool the smoke. I knocked a guy out in Eugene with one of those in 03. Dude fell out lol.
Lol, seeing guys go ghost white from too much pot was hilarious.
I've seen plenty of big dudes that think they can toke tuff almost die with them hot knives. They definitely can kick your ass if you weren't careful.
Exactly
Gave my helper (huge pot head) one of my normal sized disty dabs while trimming once. He had to sit down for 30mins after. Never again do we do dabs while trimming.
Esot, never does HE do dabs while trimming.
Yo this is nasty af, I've got something like a sherlock fetish. fly piece!
Jesus christ. These were not the answers i was expecting. If you dont have a HEADY dont post a pic please.
I thought we were passed hot knvies and the likes. Crazy that people still dab like that
Is that a ccg rig? I had one of those.
Pretty clever Set up.
How do you like the terp cooler?
The rig a homie gave me. The terp cooler is pretty cool. it's pretty much a mini mini fridge but nice to keep my head stash in
Dope. The rig is a ccg seed of life perc. Solid rig considering its china. Hands down the best china rig there is. I bought 6 and gave them away to homies haha
Yeah it's a good one. More important to me is the surface which your dabbing off. I like the SIC and Saphires
Thanks, me too…