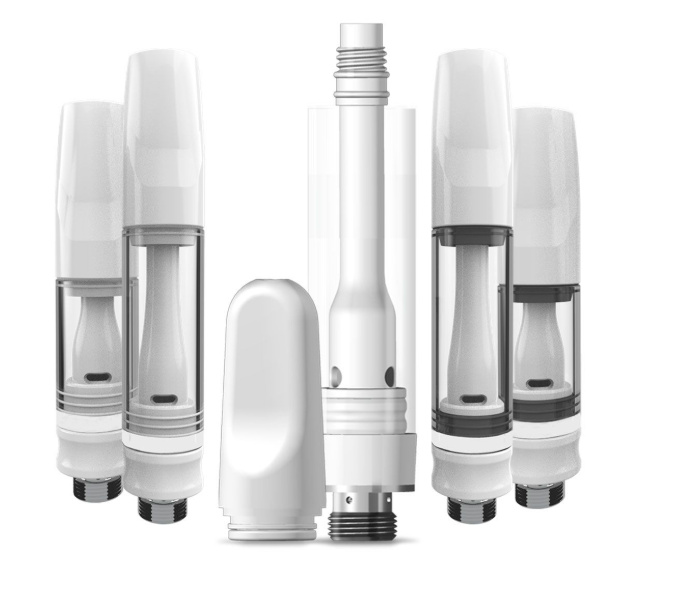 Hey guys (and gals), I represent a distribution company here in Vancouver, BC. This will be our first new topic post, but we've been a creeper for a while.
Our company focuses on sourcing ceramic carts as we believe true ceramics deliver an optimal flavour. I say true ceramics because there are quite a lot of fakes, shoddy or poorly constructed tanks, impure ceramics, and impure coils out there. From ceramic shavings to silica dust… sifting through the mass of crap to find some good ones has been a challenge.
We have rigorously vetted some manufacturers and landed on some pretty neat tech. Please check out our website:
Although we distribute many things, including machinery, our main focus is on this line of ceramics we are calling the FERA series. And although I'm here to talk about ceramics, if you're a scaling cart seller, we can help you with automation for filling and capping. Our carts ship T&D ready so you can unbox and fill all in one clean action and a single push button.
Moving on!
The FERA X is our line of Polished Dental Grade Ceramics. Dental ceramic is stronger than steel! We will be posting a video of us cutting a steel hinge with one of our tanks to our instagram soon.
We are very excited to announce that the facility that produces our FERA-X carts has swapped to a more automated process. This means the polishing is done by machine and not a pull-lever by a human. The result is a more glossy, clean white ceramic polish. This addresses some customers concerns about some of the tanks coming through with dark spots or yellow spots on the ceramic. This was due to the human lever-pulling, which is no longer happening.
The first batches of the new machine polished carts are shipping soon and we are eager to get samples in the hands of discerning enthusiasts and entrepreneurs looking for an edge in this market. We will also be testing a quartz coil variant soon!
In terms of heavy metal testing, you can already guess but this cart tests VERY FAR below the limit for acceptable impurities in North America.
White label options are a thing, and we'll have a bamboo lid soon! We're here to help anyone grow their brand. We can even do packaging, like blisters, or branded Mylars if you need!
For samples or purchase inquiries, please email us through our website. Our team is small so I personally get quite excited when I hear we have someone from Future4200 asking us about our gear. I want as many people to try this and give us feedback as possible! All I ask is if you end up with a sample, please take the time to carefully inspect the product, use it, and review it here so that we may utilize the feedback. We have a VERY close relationship with our manufacturer, and we value heavily the end users experience.
Stay safe and happy everyone!
edit: I made our website a link