So this is your MO, it's on its way. So is Christmas and I hope your products arrive first.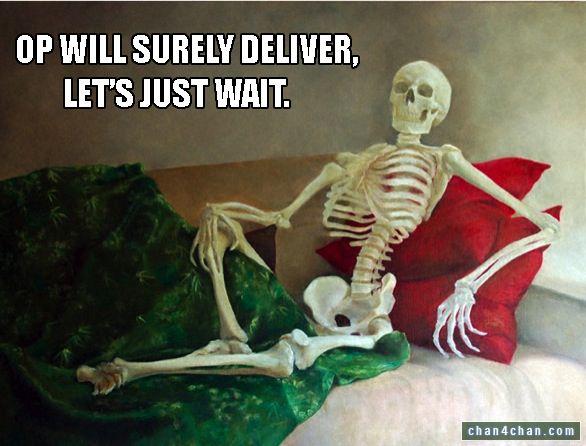 Hey brother
most farmers urgent need it all day night,We Pushed it out and Like a Christmas Gift.
this was far from pushed out? Literally you have had my money for over 6 weeks and ive gotten 10 of 65 filter plates for an order nearly the price of a car. hope others have the patience.
I wouldn't give you any of money at all, from the way you've made one of your suppliers wait, it's not a good look man, and now you're advertising you have more to sell and you haven't even fulfilled a previous order.
I asked you how much you were charging awhile back, I'm sure glad I didn't give you 300 bucks for a 1.5 filter.
At this point, any one who buys from you is taking a gamble it seems.
Yeah I think anyone giving this guy money after killas deal ur idiot!
@CEMAINSTRUMENT I'll be the one to ask
Why are you posting all the plates but can't send the rest of @Killa12345 order? Wtf
So you cant read the premium vendor tag? This isn't making your business look good at all
man this filter game is kinda hilarious, I might just have to start ordering the parts and weld some myself, will probably get to @Killa12345 before Cemas order



Sorry for Late shipment.
@Killa12345 order coming today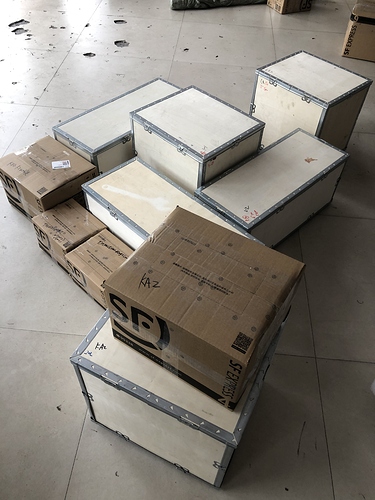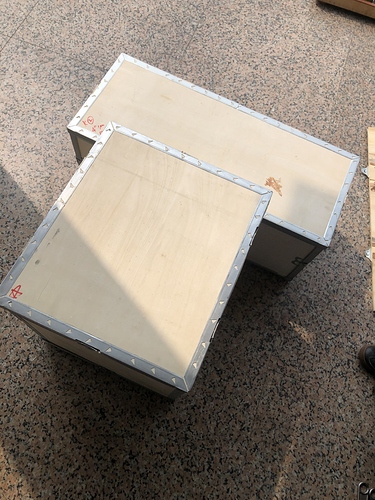 I'm convinced that filter disc I have is a good idea, but someone needs to do a btter job with making and distribution.
It worked pretty good for me, but again, it was a sloppy build and they sent the wrong pore size.
That should be overnighted, and some hot nude pics included (girls of course, no dongers)
(Probably a good idea you stipulated no dongers)! Lol!
@Killa12345, if cema actually does fulfill that order, if any of them come in 1.5, I'll take one when you get em.
How much for the 6" thanks men
So it seems if they need it "urgent" they should definitely not go with @cemainstrument. If they are expecting it as a Christmas gift, order now and cross your fingers.
Yeah, let's all help clean out @Killa12345 's soon to be new inventory.
I'm ready to order a 3".
@Demontrich
No dongers, lmao. Watch he's snapping a couple of his own crotch shots and tossing them in the box.
I'm fucking dying over here.
I also gotta say, killas service and business ethics are so good any time anyone has anything negative to say, or we hear how he's getting the short end of the stick everyone comes and rallies support immediately. Love this community!
but im really far from perfect… I really try to do my best though. I know i fail all the time too. If i fail, i try to make it up. its really simple. If i give you my word. I really try to keep it. I know there are times i forget. i really am sorry for those times. I have brain damage and sometimes shit just slips from my memory. Its not an excuses as i could write everything down as well. Wish you guys would have seen how sharp i was pre-car accident.
I really wish everything i did was perfect. Maybe its just better than my competitors. People know that if i say something will ship…its ships. I cant control my suppliers but stuff that is in stock people know how prompt i can be. A lot of times faster than amazon, which is the standard i like to hold myself.
my problem with @CEMAINSTRUMENT as i will tag him to tell what i found wrong with his service so hopefully he will take this as constructive criticism to help him improve his service as id like to keep buying filter plates in the future.
He DMed me asking if i would like to purchase the filter plates… At first i didnt want to carry it so i got some pricing and shared it with some clients so they can purchase direct. Fast forward a month of giving away free money later. Cema Dmed me again showing all the filter plates, so this time i bit and asked to put an order together for me as I WAS TOLD MOST OF THE ORDER WAS INSTOCK AND COULD SHIP THAT DAY. So i made an order…Like i said, it was large enough that i thought i could sell these cheap. Alibaba had a promotion NO 3% fees if you did a direct bank transfer which is not instant payment like a credit card. 3% is significate at this amount so i took that option. Never has a supplier not shipped after seeing the pending payment. Cema is the only supplier to make me wait the 5 days for it to clear.
So my payment clears 5 days later and i ask him to ship whats in stock. NONE is in stock anymore and maybe can ship a few 4" and 6" in a few days. HUH. So he didnt put my order asside despite seeing the pending payment for the price of a CAR. I get strung along for another 2 weeks of holidays and empty promises. 3 weeks after payment he says he can send 8x 4" 1 micron fitler plates which i accept. At this point im soooo pissed off. Its been 5 weeks. Ive gotten 2x more 6" 5 micron of the older style nboler ones. He has now said my whole shipment has shipped and i should have it all next week.
Like i said this is a nightmare. I could have bought and sold 2 or 3x large extractors and had them drop shipped to clients over this time period but my money has been tied up in these filter plates. Usually i take extra funds like this to fund new projects. Thought the filter plate thing would be fast, and i could order some sample 5, 10, 30 lbs extractors to show off for the start of season but this guy has tied up my new project money for the last 5 weeks.
I really think he use all the purchasers money to fulfill these orders. I think we funded the production of these which is bad taste. I know xtractor depot is having a similar experience. I know several members here have complained to me behind closed doors as well.
I hope Cema will start to understand if you give a date or shipping time frame youd better be able to fulfill that order before making a ton of promises. This is a surefire way to burn down your business. At the end of the day, if i get all my filter plates; ill be extremely happy and consider it a slightly less than average purchase hoping he will improve.
I like how transparent you are about your business, it really gives us customers confidence in what you're doing and more drive to keep placing orders and keep things going! Keep up the great work man, I know sometimes things are tough on your end, but we're all extremely happy with your service and what you're doing for all of us!!
just make sure you set a 1.5" to the side for me when they finally come in