Hey everyone, we have had some issues (or we think it's an issue) with some of the winterized, decarbed crude we ran solidified after a while in the 55gal drum. The consistency of the crystallized crude is that of table sugar. The crude oil was cryo-ethanol extracted, filtered through progressive filtration down to .3 micron, solvent recovery auto-vap, then decarbed under vacuum to 133 degrees celsius. During the solvent recovery and decarb we noticed some crystallized solids in the oil and stuck to the sides of the equipment, again the consistency of table sugar and what we are assuming is sugars making it through the filtration.
We had to refund and make right on an order with a client due to this issue as it was not able to be run through their distillation equipment. However, we were able to heat it and run like normal through SPD and achieve very nice distillate and eventually isolate.
Is this possibly due to sugars, or is this crystallization of the cbd due to nucleation from the solids in the heated oil?
Now to make the situation even more confusing, we received some crude oil (extracted from Lifter) from another lab that solidified in the same manner. We have processed a lot of crude in here and haven't really been able to find any rhyme or reason as to why this is happening.
Any insight would be much appreciated and I am more than happy to provide more info if necessary.
Here is a picture and CoA of the product.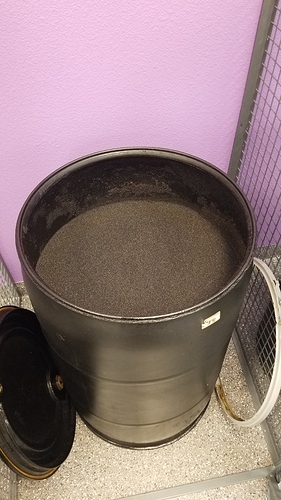 EZ WDC (Redacted).pdf
(212.5 KB)