BIGGER RUNS THROUGH CUTTING-EDGE TECHNOLOGY
Our 2nd Generation Distillation System exceeds the hourly throughput of most other cannabis distillation machinery, to meet the rapidly rising market demand for cannabis oil & distillate.
BXD distillation 2.0 is designed for industrial scale processors who need to process crude up to
30kg per hour (special edition)*. Customized version for EVEN BIGGER hourly throughput available.
Contact us for options!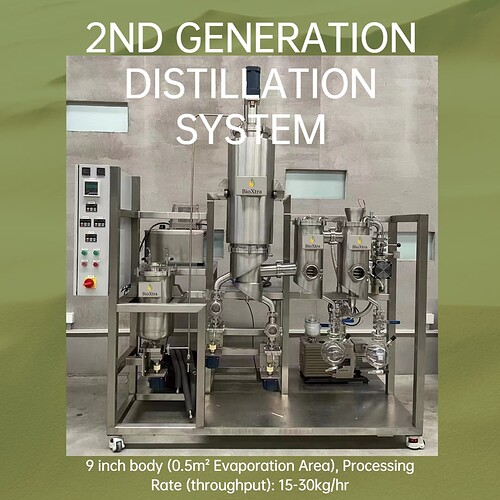 Process feed rates are based on heat exchanger efficiency,
and may differ based on the amount of low boiling molecules in feed-stock.