Some of my seedlings, mostly a specific strain, start out fine and then start becoming unhealthy and die. Here is some pictures I took today of good and bad seedlings.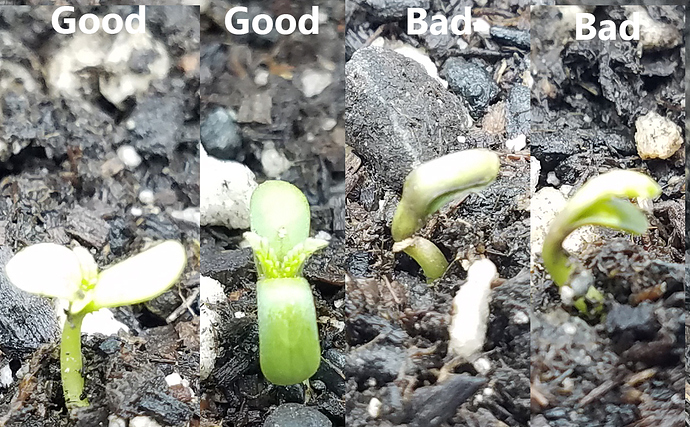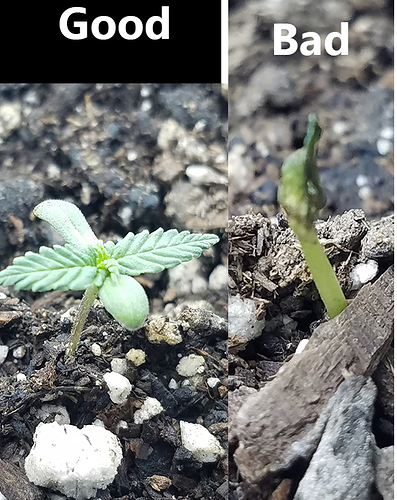 Most of my seedlings have always done well. What's some possible causes?
Too much water?
Light too close to the seedling?