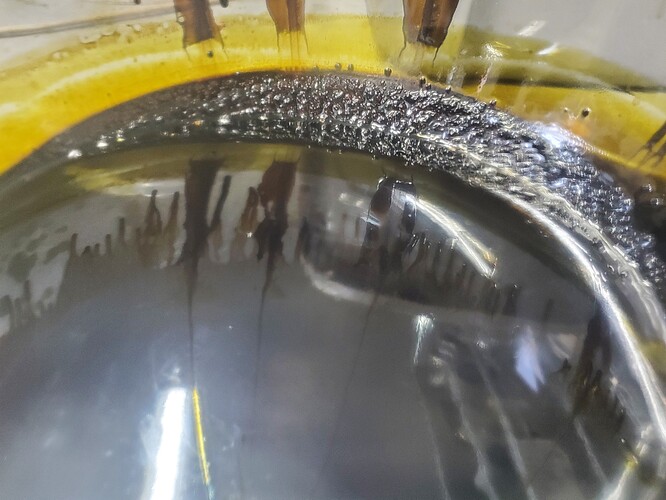 This CBG crude was decarbed at 140c and I noticed the sludge looking stuff baked to the edge of the glass. Does anyone have any idea what it can be?
parameters of extractions -
Ethanol extraction with a Vincent screw press.
Winterized at -65c
Bizzy bee solvent recovery
Reclaim the rest of solvent in roto
Decarb at 140 for 5-10 minutes
Then SPD.
Thanks in advance!!