Sold as clean traditional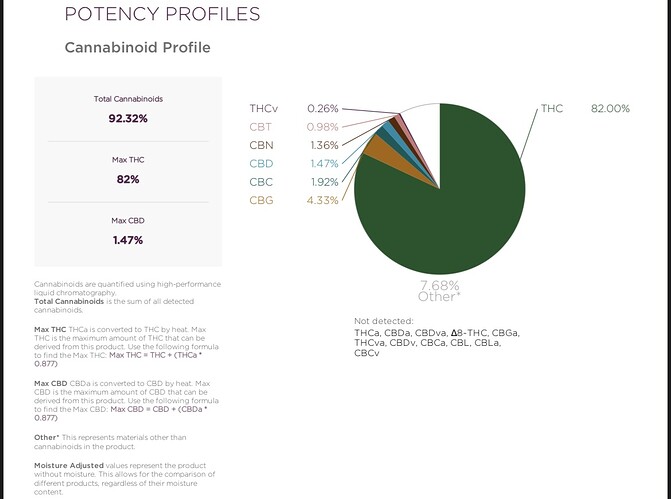 d9 distillate passed pest test, curious as to what peoples thoughts are with the noid profile…
Havent really seen such high %s of minors in any tests ive had done so i wanted to take it to the fourm to see some opinions, its a bit of a dark gold color in liter form bright gold in a cart. Has little bit of smell
Most of mine look somewhat similar. I wouldn't go much lower than 90% thc when you need to formulate for carts. When choosing distillates, it is usually a high thc % that will sell better on the market.
I haven't seen CBT on a COA besides our CBD distillate so far and all COA should have a signature.
Just realized our normal lab doesnt test for cbt.
That CBG is higher than I'm used to seeing but it could just be the strain.
Seems legit.
I think the only way to find out is sending to a lab that tests for iso thc s
Not sure what the price is on a liter
But adding these minors is costing labor and the minors themselves so
Might give a hint as well
This year s crop is gona crash prices of thc with the abundance of thc-a hemp crops that will be harvested soon so
Interesting times
For east coast, its coming to me at a very good price bc its stock from may. I think it might just be degradation for all the minors. The source is incredibly trustworthy and has never given me any conversions and it has a traditional smell if you know what i mean, might just be first pass not sure. smoked some raw and it honestly got me more fried than some 2nd pass i have thats hitting at 91% d9 with way less minors. Thanks for the input.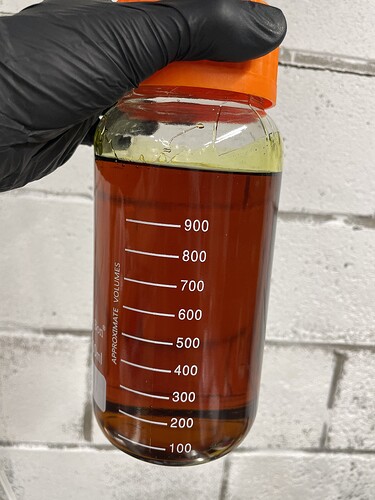 I decarb in a vac oven and it's not ideal compared to a reactor.
I've gotten all kinds of minors to show up in the distillate COA that weren't in the trim COA. I attribute it it to either I'm converting something with the heat and terpenes or the lab isn't great.
This specific east coast lab that starts in M and ends in R always seems to be coming in low on tests compared to the coas from the source in cali
That's probably because of potency juicing in Cali. Labs show a slightly higher potency by adjusting sample weight entered slightly lower than actual sample weight and bam, more cannabinoids in solution by weight. If your customer is happier with your results compared to another lab's they will keep coming back.
Looks to me like it was probably older biomass material, I often see CBN, CBC and CBT in poor distillations and old biomass. Judging by your low 90's TAC the distillation wasn't the issue.
Thank you this is what i was curious of, im happy with it for the price point honestly color could be a little better but still looks good in smaller volume. The high minors seem to give nice effects
Extraction concentrates everything. Likely those minors are below LOD in the trim.