Ecig war started the day big tobacco started to lose money many yrs ago
That's correct- it's all a scare campaign- been vaping 10 years, haven't had bronchitis since I gave up the cigs 6 years ago
god forbid there's an ejuice out there that tastes like strawberry! Gotta keep that flavored vodka stocked on the shelves though, kids don't care about flavors when it's in alcohol right, just in ejuice?
Yeah it's bullshit- I've been dealing with the shit for years…only a matter of time before the cannabis industry received the same scrutiny. Next people will be expected to give video tours of their facility before a customer buys anything…like did you get a tour of that dirty ass pizza shop you ate at yesterday? Not to mention that you don't have any idea where your vitamin C was packaged either but we don't ask everyone to come to our kitchen and manufacture our products in front of us…there's so many variables in these scenarios
Every restaurant is nasty in the boh
Yeah although many really try to keep I as clean as the owner's budget will allow…some places are just a lost cause. The kitchen where I trained was a short line and in the dining room so we had to be as close to hospital clean as possible at all times
I never realized it before, but same here. I stopped getting sick after I quit cigs.
Yeah plus in the U.K. they've done real studies- some of them over 10+ years, and if Americans would get their news somewhere besides fb, they'd see PG and VG are fine unless you get severe side effects from PG, but they're mildly irritating typically…dry skin or dehydration, some get itchy, but on the by and large no real issues. But this story is closely resembling those news stories years ago…no real data connected with hard facts, or at least with a little investigation, many holes are found in the story. Years later, still no actual problems, but everyone thought vaping ejuice was going to kill them for about a year…flavors were pulled from the market, ect…and with science they could prove harmfulness, but way outside of the operation parameters of vape gear. "If you melt the plastic and keep vaping, you'll die". "If you vape pure diacetyl, it's curtains"…cigs have over 100x more diacetyl in them than any vape flavor of course, but who cares…just because a company pulled products to avoid further liability doesn't mean their products are actually the problem. All we actually know about vitamin E acetate is that it's in a majority of unknown samples that have no explained origin. Where are the samples from? Did all those patients hand over their carts at the hospital? Undercover buys? How many? Both states? One state where the reports originated? What else was found in the samples? If it's Uber thick then why are there descriptions of thin, pee colored liquids? How could inhaling things that aren't lipids cause lipoid pneumonia? Just 2 states? What about all that Uber thick in dispo carts? Allergies don't make sense either just in 2 states…need more info here is all I'm saying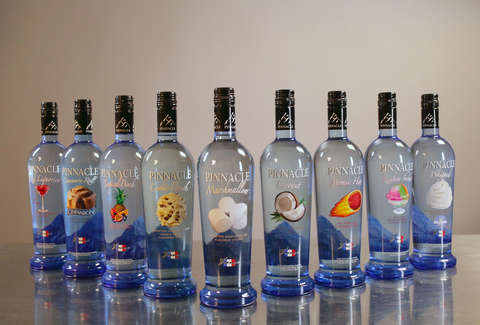 like these ? lol
Its not the 100% the vaping that is causing it. It is vaping 24/7 taking a puff every 60 seconds. I see kids and adults just puff puff puff. Of course its going to do damage just like someone who smokes 3 packs a day compared to half a pack. I've had some heavy THC distillate days (yes it was good stuff) and my lungs felt heavy and was short of breath. Now times that by everyday. People are just idiots.
Yeah but I feel like that's got a lot more to do with inhaling pure cannabinoids and hydrocarbons in high concentration than vape juice- 2 totally different sets of compounds. I'm pretty bad- one of those idiots who vapes 24/7- but because I don't feel short of breath or have trouble keep up with my kids, I'd rather be vaping than smoking- which is guaranteed extreme harm. Of course, quitting is the best solution, but I really struggle to tackle that monster. I enjoy 7:1 tinctures for pain relief and in place of my antidepressant/anxiety meds, so maybe one day I'll quit nicotine and only use oral dosages of cannabinoids. I'm a bit far off from that smart and less gratifying method though lol
eh, I'm one of those 24/7 vapers most of the time, and when the situation doesn't allow me to vape, I don't think twice about it. Don't have any issues, have great cardio stamina and have been making my own juice for the past 5+ years
same. I used to get bronchitis at least once a year
Interesting shit from the CDC Website, and we are not taking about a teen drinking epidemic.
https://www.cdc.gov/alcohol/fact-sheets/underage-drinking.htm
Alcohol is the most commonly used and abused drug among youth in the United States.1
Excessive drinking is responsible for more than 4,300 deaths among underage youth each year, and cost the U.S. $24 billion in economic costs in 2010.2,3
Although the purchase of alcohol by persons under the age of 21 is illegal, people aged 12 to 20 years drink 11% of all alcohol consumed in the United States.4 More than 90% of this alcohol is consumed in the form of binge drinks.4
On average, underage drinkers consume more drinks per drinking occasion than adult drinkers.5
In 2013, there were approximately 119,000 emergency rooms visits by persons aged 12 to 21 for injuries and other conditions linked to alcohol.6
More people died from Romain lettuce in 2018- yet it's still in my crisper and no one cares