volume?
solvent capacity at 80% full?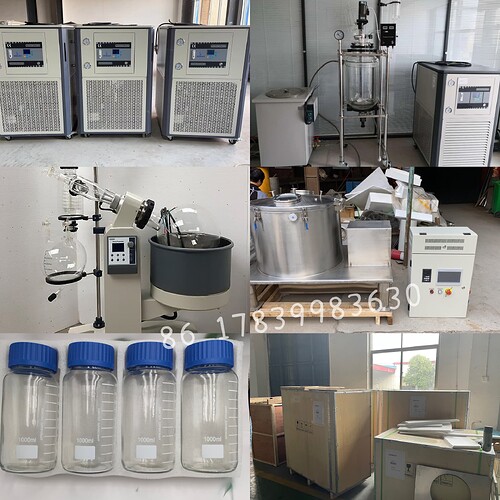 There is an equipment warehouse in Los Angeles, convenient order, trust, support cash deal or card , check what you lack, come to me, provide good prices and services, establish a good business relationship,the most important,Provide equipment solutions and warranty services for free!
Now there is a discount of several hundred dollars on chiller and rotary evaporator, if you need them, please let me know, brand new unit, provide warranty, sold in Los Angeles, fast delivery, support pick up, thank you
Multiple units for sale in Los Angeles, fast delivery, cash accepted, great prices, no customs duties, brand new units with warranty,pm me for more
info.sara@korayinstrument.com








All in stock, fast delivery!Pm me for info
New week, taking orders, multiple equipment for sale in Los Angeles, Chiller,Rotos,Centrifuge,Heater,Reactor,Tank…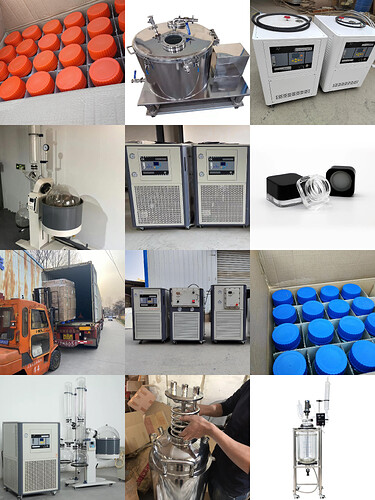 Large quantity of machines for sale in Los Angeles, USA, excellent prices, fast delivery​:love_you_gesture:

All have discount prices, if you need them,Please don't miss this opportunity,the biggest discount ever! small quantity,Hurry up!

A new batch of heaters was sold in Los Angeles.
Fast delivery, pick up support, new units, discounted prices,Pm me for more details!