We are excited to announce that FTLDistribution has teamed up with KungTech to bring the most kickass solution you've seen. We're also offering a discount on cones with these units, so read the post and hit me up if you like what you hear!
With KungTech's Vexxar and GPC machine combo, a single operator can produce up to 10,000 cones per shift with 1 operator, 30k/shift with 3 operators in a 25sqft space. That's literally 4 million+ cones per year, at a FRACTION of the cost, space, manpower, and maintenance required from pretty much all available competitive hardware.
KungTech's centrifugal machines are known, for those that know, for their efficiency and longevity. The prototype unit bought by KT's first customer has been in operation for 6 years without needing servicing or replacement.
No need for a complicated user manual of crap to look out for that's gonna break or need replacing. No parts are special, or expensive to replace in the event they need replacing, and they're readily and LOCALLY available, as is KungTech the team.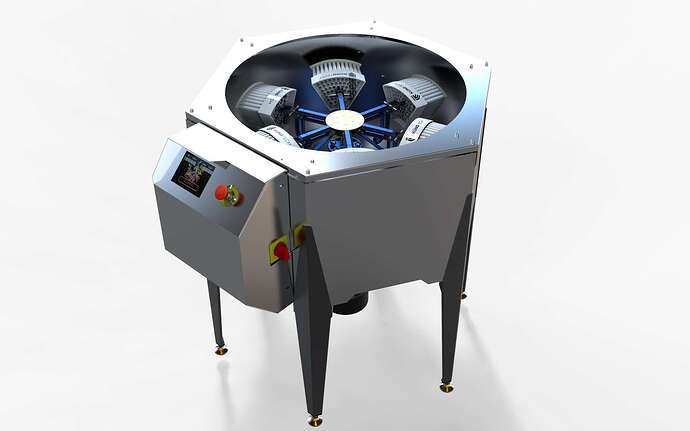 We did a live demo at LIFT 2023 this year… don't tell the LIFT staff please

Centrifugal packing allows even pack distribution. What's that mean?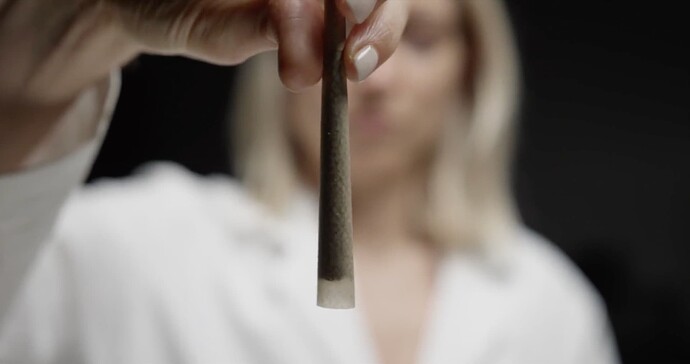 Behold, the upside-down test. It's as it sounds. Every cone that comes out of a KT machine will pass this test.
But are they overpacked? No. They burn perfectly evenly because the pack distribution of force is 100% uniform - the G-force of centrifugal packing is uniformly applied across the joint, so there is no change in density of packing from top to bottom. Unlike, for example, some loud bangers that clack away and shuffle bits of weed into every nook, cranny, and orifice available.
And if you actually thought your cone was over-packed - maybe your bud is all snow no trees - then just reduce the speed of the centrifuge using the not-complex-at-all screen on the front of the machine. Yes, by changing the speed of rotation, you change the G force, which changes the pack density. Simple, easy, smart.
BUT WAIT, THERE'S MORE
cringe
We know grinding is better than cutting for keeping terps and trichomes. So why are people using giant weedwhackers to grind their stuff? It doesn't make sense, it didn't make sense to KT, so they made a giant automatic grinder you just feed weed in 1 side and it comes out perfectly ground the other.
3 different plates for different density of grind. Real grinding, not chopping.
We just helped a huge client swap from their near $1m mega-machine to 2 KT units a a fraction* of the cost and long-term overhead. They swapped because it BROKE DOWN , and the engineers and replacement parts are taking MONTHS.
Don't let this happen to you. Bigger is not always better. 25 square feet, 4m units/year. 1-3 users. No complex breaking parts or software or sensors. Think about it.
Check them out at our website www.ftldistribution.ca/kungtech to learn more about the centrifugal GPC packer or the Vexxar grinder.
Finally, we're offering up to 10% off any JIWA Cone supply agreements and purchases, as well as a free box of JIWA cones with any KungTech GPC order, so you can first test for yourselves the quality of JIWA cones and how well they work in the machine, before you inevitably decide to buy the best cones at the best price.
If you have any questions or would like to talk about an order, please don't hesitate to contact me. Depending on where you are, we may be able to schedule in-person demos on live machines. DM me here or email us from our website for the fastest response. We're not at capacity of production yet but if you're considering automation then you should call us soon, get a demo going and start doing your homework.
Fraction* - I don't know the full details so I edited the claim until we know final numbers, and if we're allowed to share them, I will.
User numbers - I changed the user numbers because the KT team wanted me to be clear that it varies with operator experience. One operator can do about 10k/shift on average, with experience it can get better. To maximize a single GPC on average you would need 3 regular operators total, to load and unload the cone pods as fast as the machine can produce them.