My starting material is winterized CO2, after the second run distilling, the oil comes out almost water clear. The only problem with the oil is that it has a strange aftertaste (like rubber, it also tickles the nose)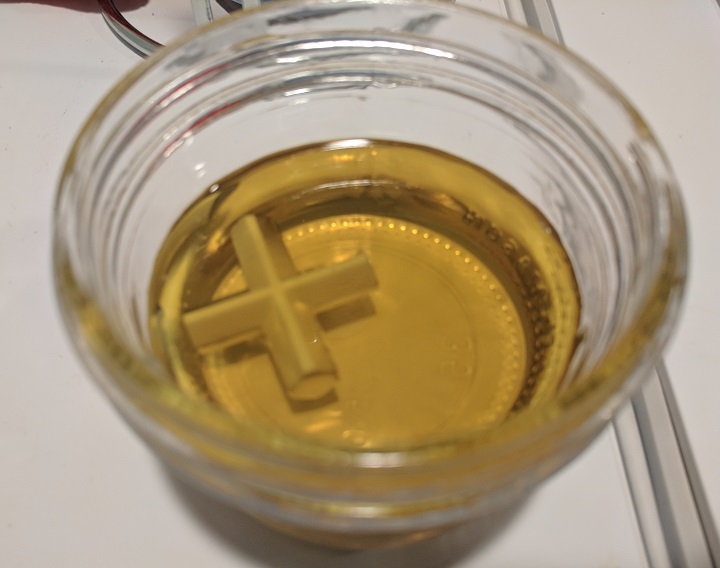 I thought it was sulfur but the oil passes the copper test.
Then I thought the starting material was sprayed with Neem oil, but the lab results show no traces of azadirachtin.
When I put a sample of the oil in distilled water, the water turned into a light rose color.

When I dissolve some of the distillate into ethanol so I can give it a carbon scrub, the ethonal turns a light orange. After filtration and rotovap, the oil becomes mucky, and still has some of the aftertaste still present.

I am at my wit's end trying to figure out what is causing the bad aftertaste, as adding terpenes does not get rid of it either.
Any ideas what can be done?