Hi everyone! Hoping you can help me out with a simple question. We have been getting our CBD isolate from the same supplier for about 8 months now. It started out it was always bright white but after a while its now slightly off white. By this I mean the kilos we purchased previously have slightly changed color and the kilos we are receiving now are the same off white color.20201107_173506|375x500
This is the older isolate above that changed color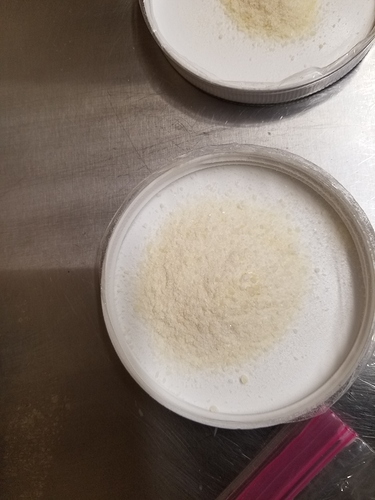 this is the newer isolate but same color
Interestingly this is the oldest sample i have and it has retained the best color.
P201002-7 001 CBD Isolate Batch #P2-0003 (2).pdf (315.3 KB)
COA shows alot of pentane but under legal limits for their jurisdiction and a tiny bit of ethanol. Would you guys purchase this product?
Our supplier has told us this is just oxidation and is totally normal . We are wondering if this is true or if they are just not washing the isolate thoroughly. Just want to get some opinions from more experienced individuals so I can give my customers accurate information and make informed decisions when deciding where I purchase my isolate. Any help is greatly appreciated.