How's it going looking for used Thompson duke and possibly rosin press, wash machine and freeze dryer.
I have a used Thompson Duke ACF-1 for sale
I have a Thompson Duke MCM Mouthpiece Fastening Machine.
Vape cart capper. Twist on, not press on.
Excellent condition. $1200.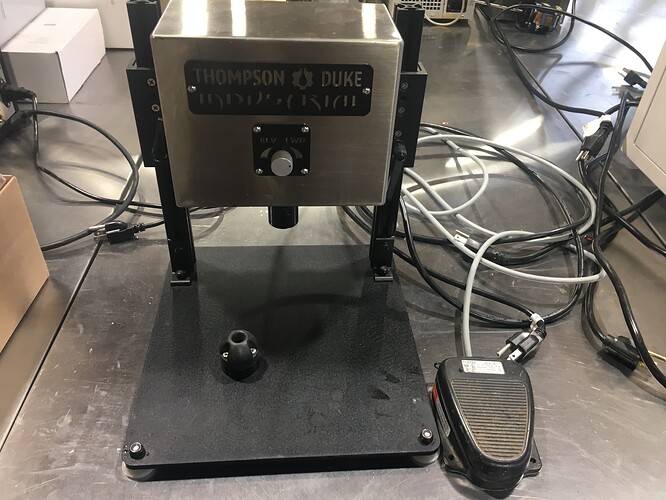 I have push right not but are transitioning some point to twist so probably won't need this for a little bit. I would give you $800 for it if easier can text me 7049956703 I am located in pueblo co
I just bought one Recently thank you though.