Okay that's great to hear. Thanks!
PRIMO has some stuff for sale. Let me know if you're interested! This genetic is Pistol Pete by Yeoman Farms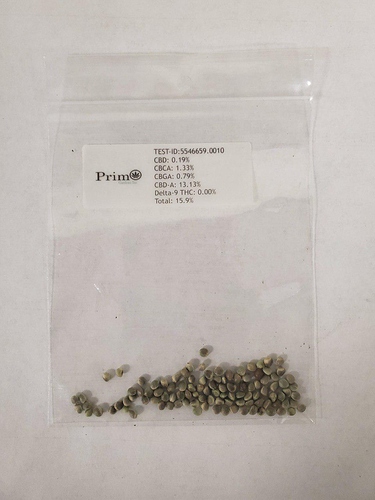 Here is a COA for CBG that we have available. We do not sell clones or seeds but have a partner
farm co-op program available where we supply plants and farming SOP's in exchange for a % of the crop.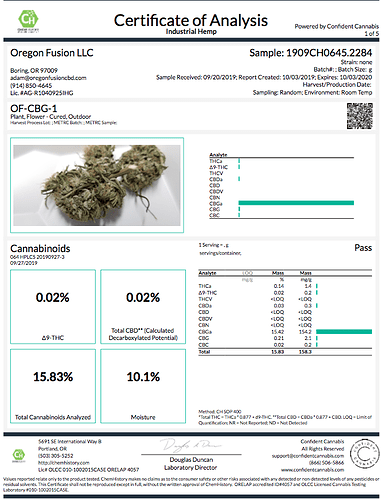 Champone, are these seeds available for sale to an Oregon hemp farm?
Just so everyone knows the cbg black labels are $1 per seed as well the double rank og. We also having been crossing the two. In trial runs now.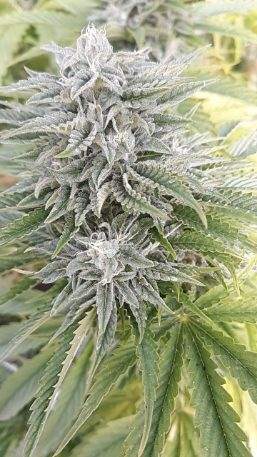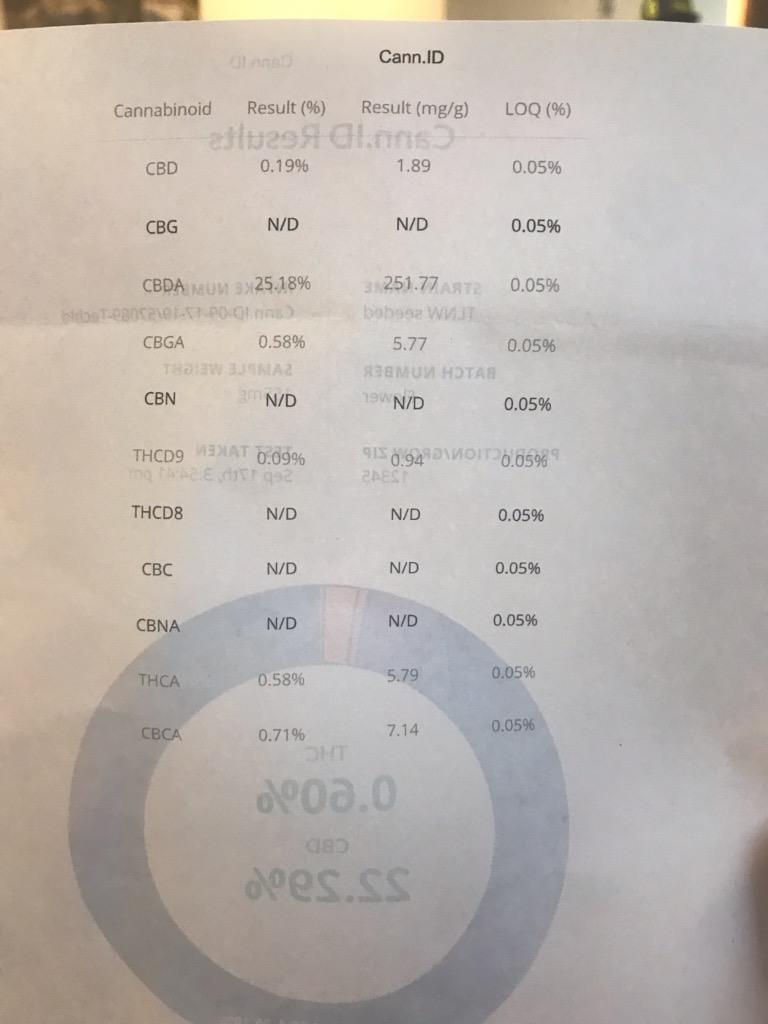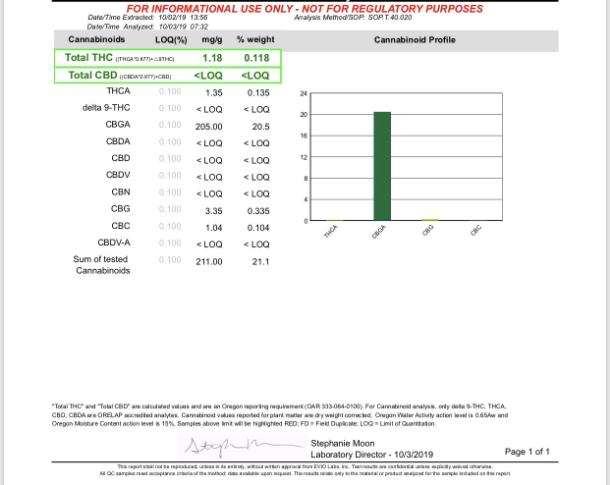 Whats your moq @Champone? Could you sell just a few to a small timer like myself? looks great!
Yes GummJ - we had the same experience. OregonCBD replaced our entire Hawaiian Haze order - we didn't ask they just did it. Extremely happy with their genetics, very impressed with their ethical business practices.
So, Champone, your CBD test results… from https://ionizationlabs.com/ which is not accredited, not independent, not performed by a certified tech.
You do these tests yourself right? With a handheld thingy?
Do you have any test results from an accredited independent lab? Maybe not done by you. And not done with a handheld dohicky that looks sketchy at best and what's the error on that thing? +/-8%?.
Or maybe, if you don't want to get challenged for posting doubtful test data, maybe test data from 5 guys who we could call that grew your seed last year.
I do not believe for one single second you have stable CBD genetics that produce 22% CBD; I'd like to believe you, but when you support your claim with janky home-made test data . naaah.
It was done at north west labs and I have another coa from another company too
so believe what u want son
This test shows 19.15%, not 22.29% - what's your point?
Why are we even talking about cbd on here??
Also, why is there d8 thc in flower form on that COA?
Anyone looking for CBG seed specifically with low MOQ's -
You can send an email to canaparoma@gmail.com and ask for the price list & CoA's for his CBG seed. For transparency, you can follow this [Italian] bloke on his instagram account @3m1l10_sensibreak . Sensi Break seeds.
It's a bit lower yet solid at 8-10% on CBG, very low THC, plus about 1.5% of CBD. I know he's worked on this strain for quite awhile and I'm pretty sure - what with this having been developed in Europe over the past couple of years - it has nothing to do with @seth 's work at Oregon CBD and so is an ethically produced seed.
Not only that, you can order as little as one seed from him

Of course no guarantees folks. I am in no way affiliated with this person nor have I attempted to order from him yet. I just seek this kinda stuff out. Appears to me to be legit. Do your own due diligence.
Now that is a very helpful post. I just got an email from a greenhouse here in Tennessee who I bought clones from this year. They are going to be offering seedlings and clones next year. They are legitimate.
$10/each for 1000 seeds? That's a new high
Word, although looks like it's @6.50 for 1000, for fem seed at least. But yeah doesnt really make sense unless you're looking at less than 500 really