When I was first starting out I had no real gear to speak of. I wanted a smoother product so turned my efforts to red hash oil. Here are the basics:
Step One place in beaker

Step Two
Fill with rubbing alcohol at 70/30 iso/water and place on gentle heat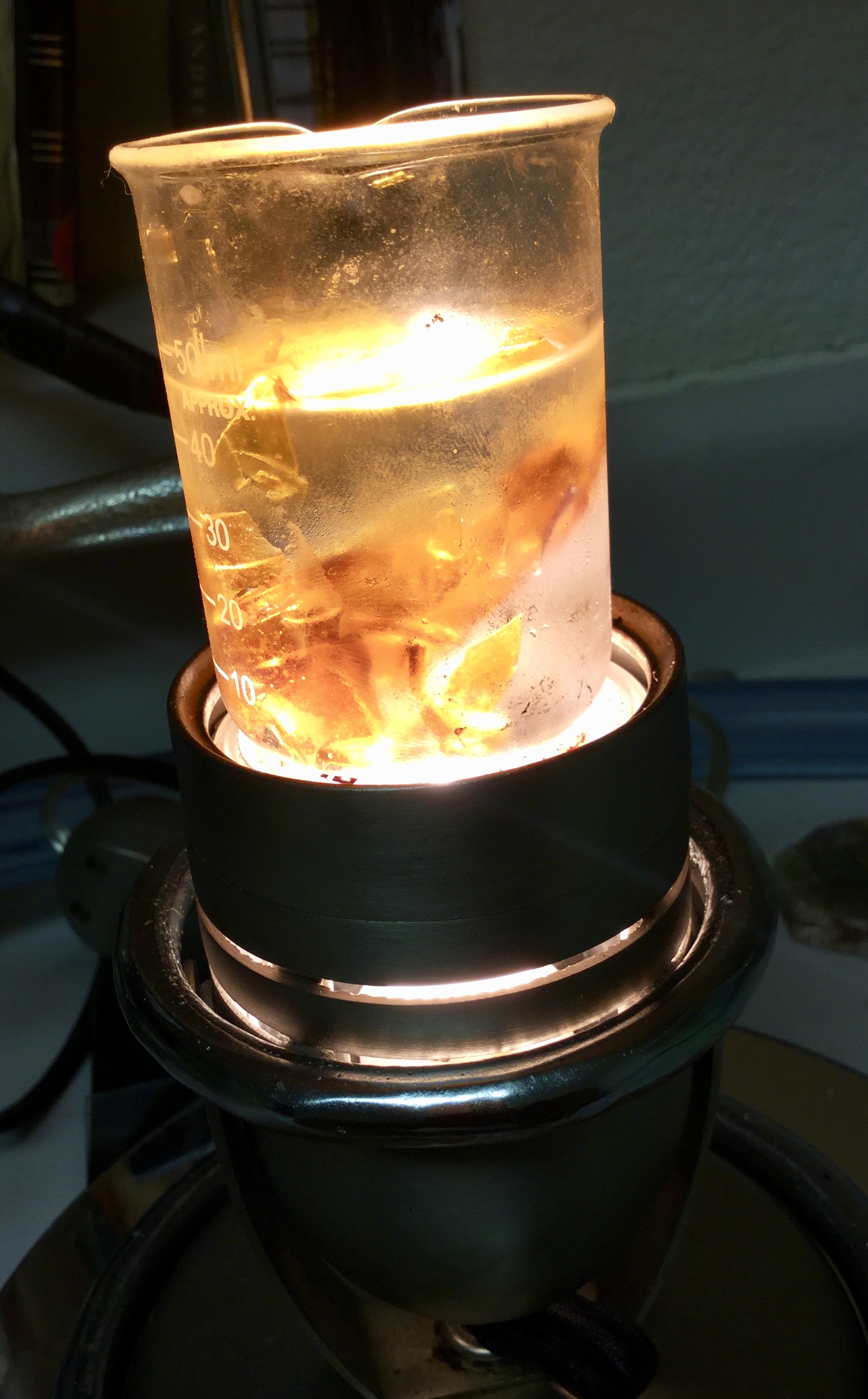 Step three
Continue gentle heat until water and alcohol begin to seperate. Oil will slowly turn red. Terpenes will be somewhat driven into the water layer.

I used a computer fan over gentle heat to help purge solvent.

Then into my vac chamber with gentle heat underneath for a long slow and low cook under vacuum for final purge. Decarboxylation happens as seen here looking down through the plexiglass vacuum chamber into the oil.

The final product has a sweet taste and is a delight to vape. It is not head high potent but is very relaxing. All waxes and such are retained and most terps are but the terps take on different flavors when cooked gently. Until I learned more refined techniques this was how I prepped the medicine.