I have quite a bit of high quality THCO on hand, and the ability to make quite a bit more.
The material is an odorless, non-viscous liquid which ranges from water clear to highly translucent light yellow. Price is $800/kg for all quantities, larger orders (10+ kg) may require us to run additional batches depending on inventory at the time of inquiry. The product is consistently ND for d9-THC and trace d8-THC (0.1-0.2% d8-THC).
Peep some of the pictures and COAs below, the method is highly reproduceable and the BOP can be purchased if anyone so desires.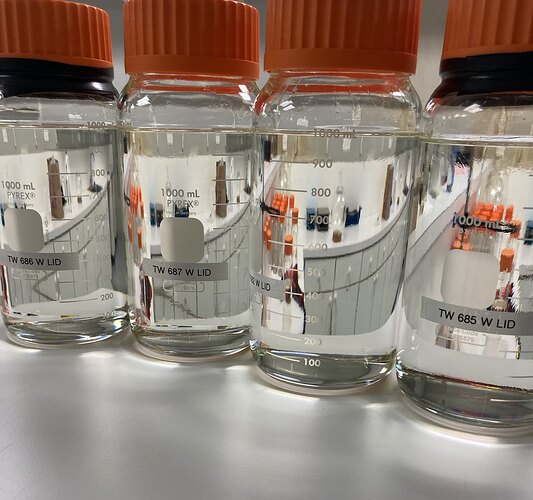 THCO_KAYCHA_COA_1_WATERMARK.pdf
(1.0 MB)
THCO_KAYCHA_COA_2_WATERMARK.pdf
(1009.9 KB)
THCO_KCA_COA_2_WATERMARK.pdf
(1.8 MB)