Hi everyone,
This is my first post here (hopefully I'm posting I'm the right place) and I want to say thank you for the knowledge I've gained by reading this forum for the last few days. Wow! What a hidden treasure this site is.
I am a total beginner here. My goal right now is to create CBD distillate carts with hemp/cannabis derived terpenes and full ceramic hardware. I have CRD coming soon but right now I have access to full spectrum and broad spectrum T-free distillates.
I have mixed my first small batch of both distillates with vacuum distilled hemp derived terpenes at approx 10%.
I mixed by hand in small glass jars on a hot plate for a minute or two and then (mistakenly?) set the containers outside in the approx 30°F air and they congealed into a wax/budder/sugar consistency.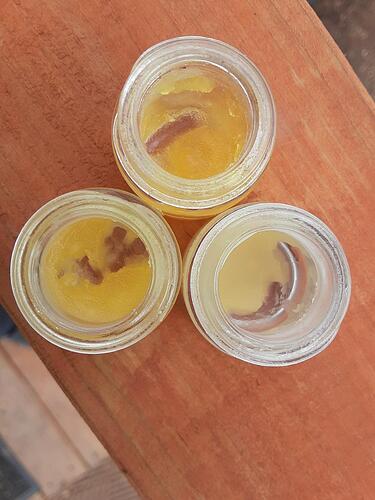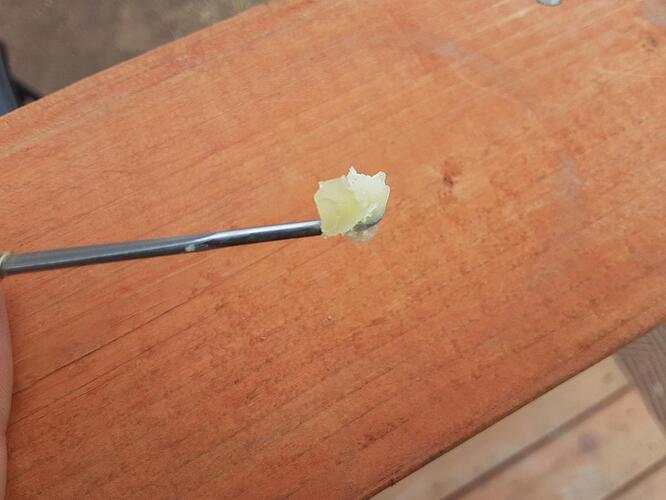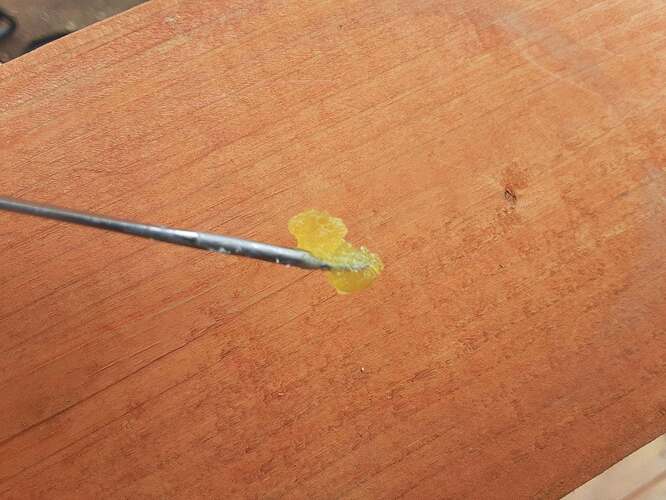 Can anyone please explain what happened here? Is this the CBD nucleating and forming really small crystals due to the quick cooldown?
Obviously not the texture I want inside a cart but I actually quite like the consistency for dabbing and I'm wondering if this is shelf stable and reproducible as a CBD "wax" product?
Please excuse my utter noobiness and thank you for your help.