Great video! I've never seen a glass bodied diff pump before, makes for a pretty neat demonstration
I intend on buy one of these, they are around 600 USD.
I want to use it on a 2L short path.
Seal your system well and you will make killer disty on a 2l SPD
www.amazon.com/Four-stage-Vacuum-Glass-Diffusion-L-2213/dp/B07MK16SSB/ref=sr_1_1?dchild=1&keywords=diffusion+pump+glass&qid=1599722049&sr=8-1
This is what i was thinking of buying.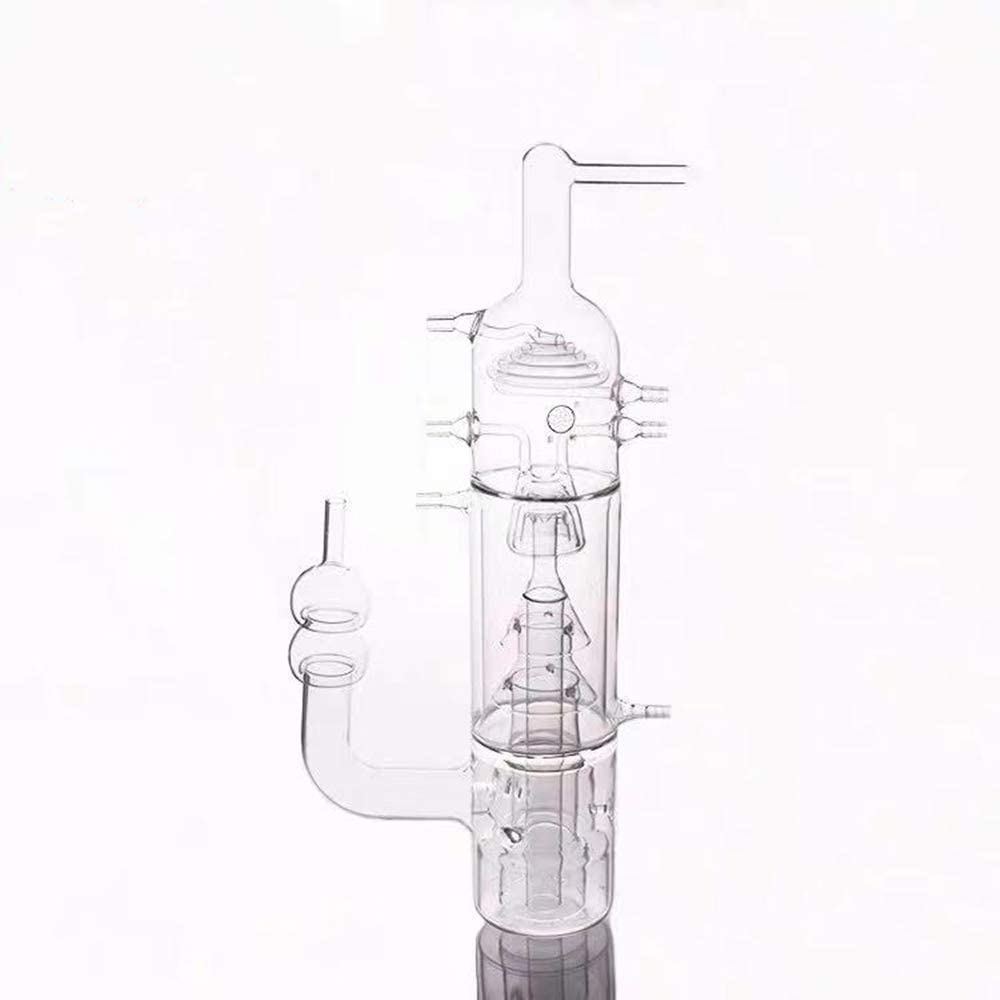 I still have that glass HS Martin pump that is an absolutely stunner available for sale if you're interested
One day ! I have to buy " stuff " …
For the last 3 weeks , all i have done is buy stuff to process crude lol.
It must stop for a little while so i can build up a balance.
Then i can spend again

I have to get one… I think it will be a much better option to use the shitty pump i have with diffusion pump ,500 USD.
Rather than 3000 USD for a welch. As i said before, its only being used on a 2L short path, so if my understanding is correct it should be ok.
lol, i just found this … 150 USD !
https://www.ebay.com/itm/H-S-Martin-Pyrex-Oil-Diffusion-Pump-35-25-Fitting/253765933859
I think you'll get more bang for your buck with this:
I'd bet you could hit 1 mtorr on your 2L SPD with that sucker (pun intended)
Ok, this is the way forward !
I'm so glad that i can save 2500 on a pump because of this forum …



There is an old design from a glassblower journal that we could probably make if people are interested in buying them. They do require a heating mantle to run them and the glass is pretty complicated. It would probably be roughly 1k just for the glass, and another $400-1000 for the mantle