I have attempted searching for a while without finding a direct answer to my question, hopefully, someone here can lend me some well-needed insight.
I am attempting to decolorize/remediate a low-quality ethanol extraction and have managed to remediate the darkest colors, more notably the chlorophyll/greens. My attempts to remediate the remaining red/orange colors have so far been deemed futile.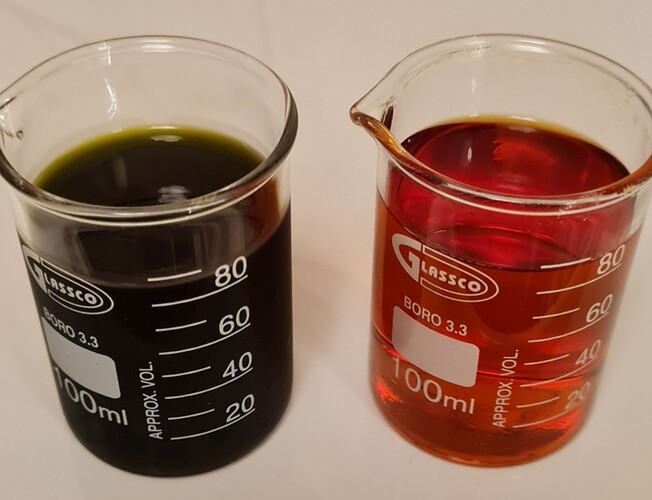 I am attempting to manage this remaining decolorization in an ethanol solution, and have attempted activated carbon, diatomaceous earth, and bentonite clay so far. I have read somewhere that PVPP could possibly be used to remediate reds (tannins, polyphenols, and oxides) and I am considering attempting that next as a last resort, but not sure if there is any point in attempting further color remediation without a non-polar solvent such as heptane? (heptane is not an option)
OFF-TOPIC:
This is my first post, and I hope any mistake I might have made can be forgiven. I am not 100% certain that I have posted this in the correct sub-forum, please let me know if I have made any mistakes.
Also, I wish to share my appreciation for this forum, I have been using it a lot and have learned so much from the impressive knowledge base this place has become.