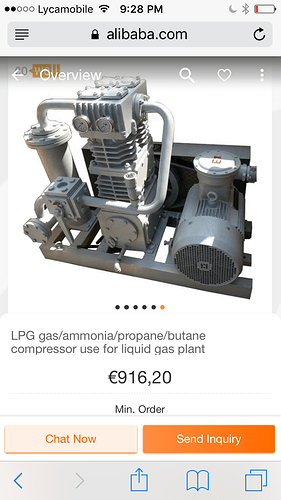 Any body using a cowell Mac recovery unit for butane or propane ?
I like the corken but it s cfm compared to these is big for the same KW
And the price diffrance to
So in search of a corken or blackmer used in Europe I couldn't find any
I decided maybe I should buy a whole gas delivery truck and pull the vapor pump these come with out
There I stumbled on blackmer as expected but also these cowell Mac
Units that are Chinese made
So I asked them for info and got this back and ordered one
So if nobody has tried them I will
But I wonder if anybody els has ???