As the title says we've been having an issue with our runs coming out cloudy with it being first noticeable during recovery and after also it's been poured out. At times it will be so cloudy that the bottom of the tray cannot be seen through the extract and others only noticeable with a light shown through it. We first noticed the issue back in the fall and assumed it was CRC media but that has since been ruled out as we filter down to 0.2 micron and even tried some 0.1 micron and it still persisted. It has also appeared in fresh frozen that wasn't CRCed.
We mostly run material from our own facility with a small amount processed from outside sources. Both inside and outside material have been shown to produce this anomaly and once it is poured out in this cloudy state it will stay like so even after it has been purged. However, if it is poured off clear then it will not show later. Whatever it is does not crash to the bottom like THCA at room temp or with heat applied. It did seem to separate when dissolved in ethanol and left to sit in the freezer but I think what we were seeing was lipids as it homogenized quickly once agitated.
It appears to be related to the temperature of the recovery / pour as it shows itself at different times. Upon initial injection and dump into the collection pot while very cold (about -50C) it shows as clear with a large ratio of solvent to oil. As it nears the end of recovery it will begin to cloud up as the solvent is evaporated and the ratio of solvent to oil lessens. If stacking runs it is more readily apparent than a single run of about 5 to 7 lbs of dry biomass.
We typically run 50/50 butane / propane mix but have been using 70/30 more recently with no difference between the two. Both soaking and pushing through more solvent cause the issue and the difference is negligible. We've cleaned out the system multiple times, regenerated our beads, got some 13X, and distill our solvent every time we get a new delivery.
We have not seen anything related to the Medusa stones, but we also do not make many diamonds. I have a batch going now and am worried they may chalk up once done. We also have not seen any fast crashing in the collection or otherwise but the cloudiness can be mistaken for THCA saturation in the right amounts. The garden has tried new things recently but the timing of it doesn't add up with when we started to see this issue. Photos of it after pour can be seen below.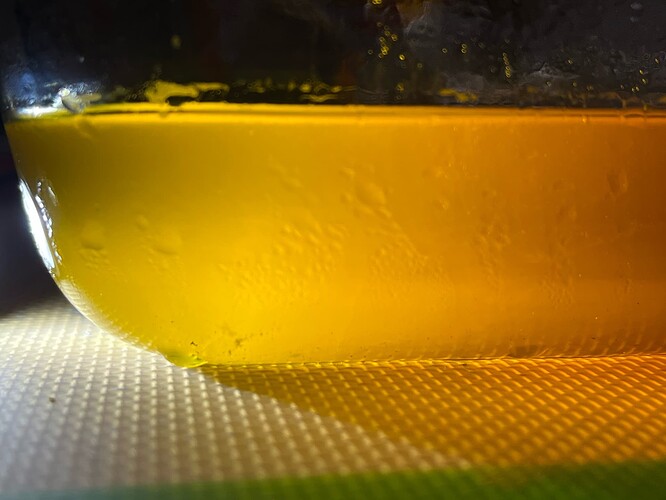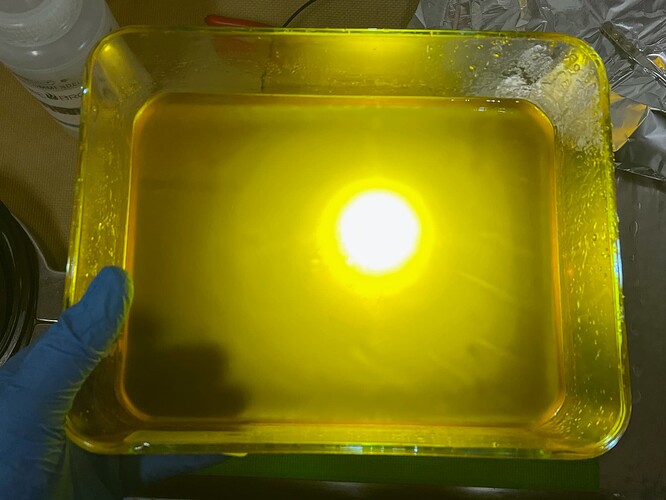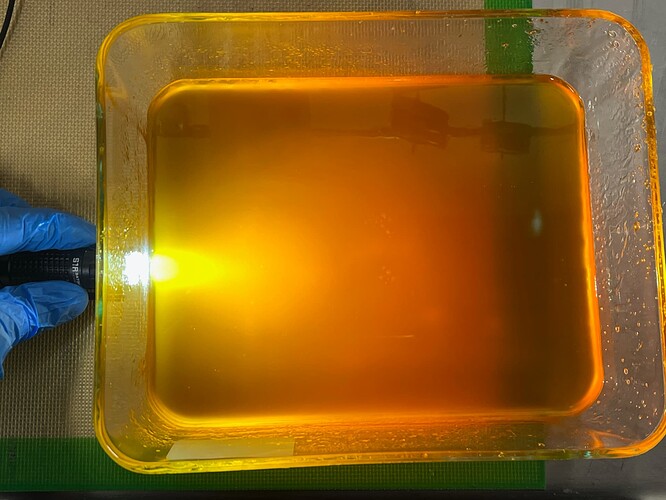 This text will be hidden