Hey guys i need help choosong gas in a remote area of mexico and everything is hard to find.
Im looking for tane.
Usualy i use whip it 420ml
I cant find it anymor only ignitus 5x and 7x
That i dont really trust.
I found this other Erka 6.5 kg about 110$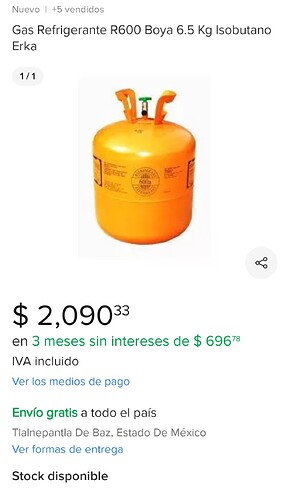 r600a refregirant tank
Is this any good
Its say 100% r600 no added componente
I will need i lot of solvent and canned is just to no really worth it at this point.
Processing: Screenshot_20231006_114010_Microsoft 365 (Office).jpg…