Cartridge Filling Machine Cart Shooter Fifty Shot Vape Cartridge Filler!
just ordered machine arrived safely its job time now.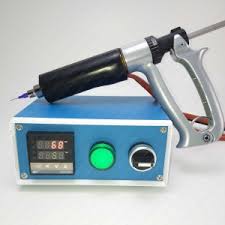 Yeah sorry @qma has that handle
I was just discussing last night w a friend from the UK about how we need to get @qma fillers in every extraction store there. It's too good!
i can recommend you to supplierservice were you can acquire what you are lookin for
Oh lol this is an advertisement… haha


That this is a legit post from an end user vs a China spam seller
Where is @qma selling these? I'd love to take a look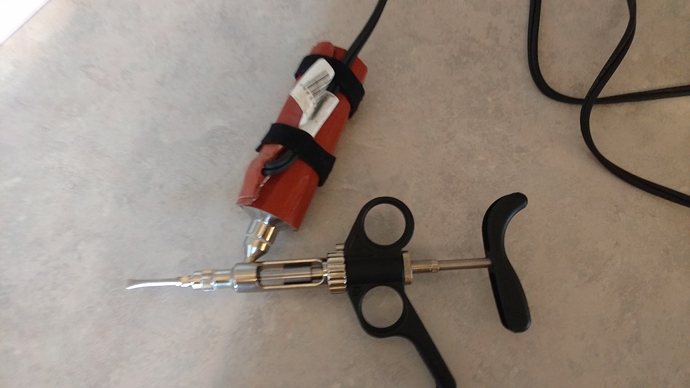 50 shot
250,500ml the reservoir is separate from the gun
Simplicity makes it so much better
Whether I got to put in 20 ml or 50 ml I'll use this every time now
That's pretty legit. As a novice in the cart filling game. What's the advantage of this set up against the next?
Seems like you pull it in from the heated tank into the injector? So a pull and a push is necessary for every cartridge? Right?
The plunger pushes against one milliliter at a time instead of all 50ml. That's probably the biggest that and has a heated reservoir very easy to clean, super accurate you can select pretty much any does youe want
I think it uses a light vacuum and gravity feed
@qma sorry to take over you can probably tell it best I don't wanna give false info
but I sure wanna blast how bad ass this is
That makes a ton of sense. Pushing 1ml at a time seems much more practical. Then pushing against 50. Especially if your hands hurt all the time like mine do. I used to play bass in a band and had to quit because my hands physically couldn't keep up anymore. Heartbreaking honestly.
This would be great for my weak, soft, gardener hands. Lmao.
Yes:
The gun itself. The chamber inside draws the amount you set it to. There are no limits to the settings.
Correct
The first stroke is the dispensing stroke. You are pushing against (1) the material in the chamber and (2) the reset spring. The second stroke is the reset stroke, where you slowly release and let the reset spring pull your next shot into the chamber.
Any of these cart fillers still available? From qma
I just got mine in a week ago! I'll let you know just how awesome it is. @StoneD do you use any kind of kid for the top? I was thinking some sort of filter rubber banded for debris in the air.
Bad ass dude. What do these run?
Oops never mind! Thank you sir!
I have filter screens for the top. You want one?