Short of PH swings is there any other options to get cbd disty above 75% from crashing out?
Blending other minors seems to be the most common thing people are doing to prevent crashing.
or keep it under 65% CBD or use CBDa and avoid heat
Ph modulation; will inhibit crystalization.
Can the recrystallization of CBD really only be inhibited by increasing the pH?
In one experiment, I dissolved 5 grams of distillate (CBD content 94%) in 50 ml of ethanol and added 5 grams of MgO. The oil was then purple, but was completely recrystallized after 24 hours.
Would alkanes as solvents maybe lead to a different result?
Alkanes are very basic. Of course you can use non polar alkanes to crystallize. Adding acids would end in the same result just needing more acid to reach the ph levels to get the same results
We use Wipe Film where I work and I have noticed that CBD disty with a layer of terps on top dont ever crystallize. As soon as you disturb them they usually crash out. Not sure whats going on here but its interesting to say the least. Best option in my mind would be to blend the terps evenly throughout.
I'm going to try heating cbd isolate in a pipe bomb with some dry ice and healthy no-sodium baking powder and seeing if that'll work.
PPE!! Video or it didn't happen.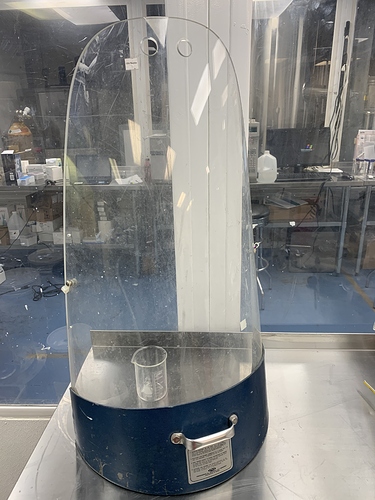 Blast shield is PPE right? Not so personal… I'm honestly gonna prolly just stick the thing in a bigger reactor as a sort of Secondary blast containment
Its protecting your person so I would be inclined to say this is PPE. Not your normal PPE but the test you are conducting doesnt seem to be a normal test hence abnormal PPE. Either way i wish you the best of luck, make sure to yell out "FIRE IN THE HOLE!" always wanted to use that one but it doesn't seem to be a good fit in a lab setting.
pressure reactions are not like super rare feats it's just a pipe bomb