Hello,
Can someone be so kind as to tell me what is going on with this distillate? It came in from another lab, it looks at smells a lot like lipids and fats. The COA they provided on the material says its 85% total cannabinoids and I was assured it was properly winterized at -80c.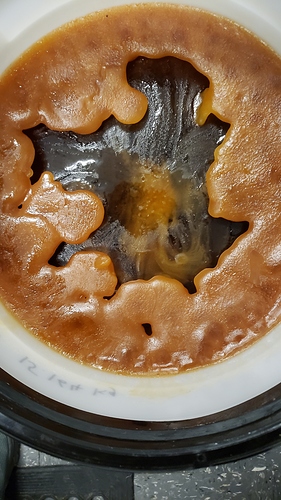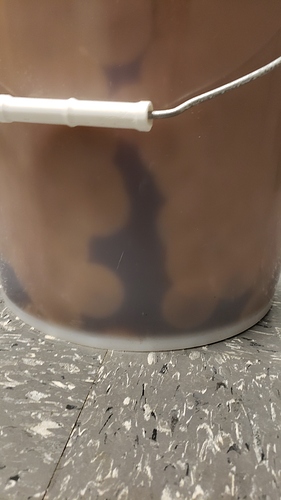 You can see in the photos that it created circles of the lighter material, that also coagulated down the side of the bucket. Before I heated it up the nucleation on top was also in perfect circles.
I brought it in for remediation and had my doubts but was assured it was winterized. I went to run it through our flash column and it quickly clogged up our column so I had to purge with acetone.
My guess is poor winterization. Any help appreciated.