Hey lads,
I'm hoping to construct a binary phase diagram modeling distillation.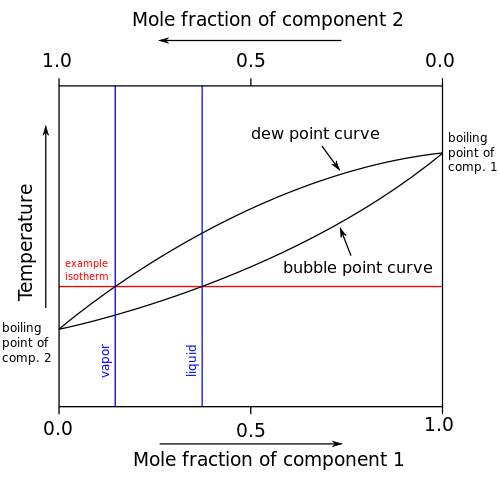 I know that these binary phase diagrams are for pure components. However, I am investigating the modeling of a two-phase system consisting of Crude and Distillate from a SPD. I want to experiment and test the validity of a binary phase diagram for this case.
Do any of you guys have some crude and distillate boiling point data?