Cherry Blossom and Hot Blonde biomass, $5 per pound with a 1000 pound minimum.
Biomass COA.pdf (1.1 MB)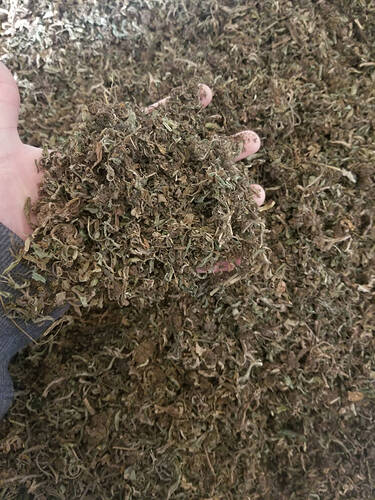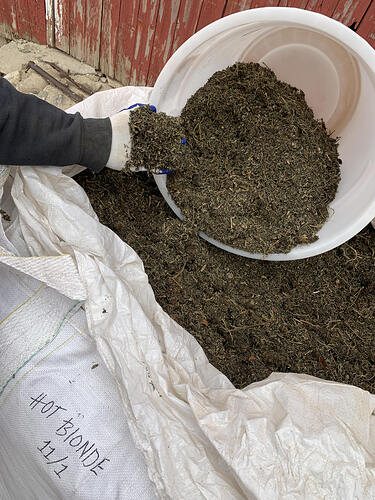 You sir, are going to be thoroughly disappointed…
Slide that decimal point over one and you'll get more traction.
$5.00
→
$0.50
This is that FIRE! Can't you tell?
Milled for your pleasure even…
Not far off from the truth.
@MBAFHemp provided you have over 50k lbs I can move it all for u at .75¢ a lb
Do you disagree? Not total t compliant, testing under 10% for CBD.
I see 12-15% Cbd going for .50-1 max.
No that's the current price
lots of farmers not growing this season
You can thank the idea of industrial hemp farming lol only big corporations can afford to farm hemp in order to sell it cheap enough, the prices are so low cause of the industrial ideology behind it.
Too much 2019 material still being sold for pennies on the $. Labs racing to the bottom on raw material. Only price holding is retail side.
CBD isn't dead. It's just too much supply for an immature market still. The pendulum will swing back eventually when there is no materiel left and demand grows.
We had fun growing hemp but, I'm out. If you are in San Diego, come visit our farm stand starting late summer if you like locally grown produce.
Good luck to OP
Do you still have hemp for sale? I am always looking to procure hemp for Big Sky Scientific. Get back to me when you can. I appreciate it.