Hey Folks, I have several products available for purchase, were a small organic farm/processor out of TN looking to clear out our inventory, can ship anywehre in US, taking small orders as well. Here is a list of products we have available:
*40L of certified Organic CBD crude (winterized) asking $400/L
31820 ORGANIC.pdf (89.8 KB)Dylan Davis Pests.pdf (568.9 KB) organic cerification form.pdf (76.5 KB)
*80L of conventional CBD crude (winterized) asking $200/L
COA (W-2-29).pdf (88.2 KB) W-2-29(pesticides).pdf (539.3 KB)
***10L of conventional CBD distillate asking $600/L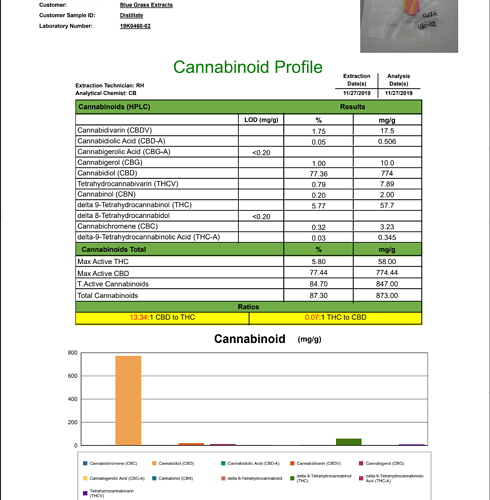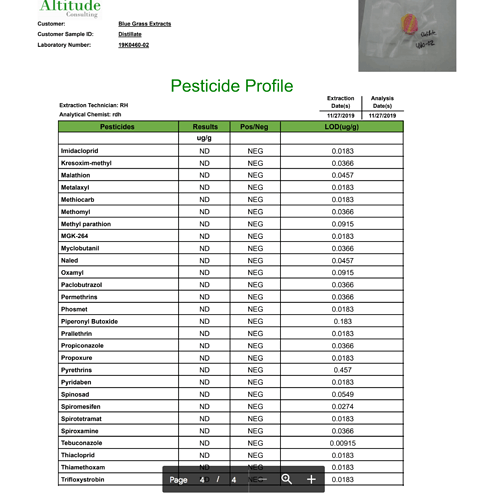 ***10KG of CBD ISOLATE asking $1100/KG
IsolateCOA.pdf (248.1 KB)
THANK YOU for your interest. PM me if you have any questions.
BLUEGRASS