Hi guys,
just wondering if anyone has heard of or used the Atom D8 Vape Pen? It was introduced by Wax Liquidizer UK some 6 months ago, and being affiliated with their team, we've also been selling them. We consistently run out of stock due to high demand, often a new shipment has been sold before its been landed. That, and it becoming a trending search term on Google, suggests the market loves these devices.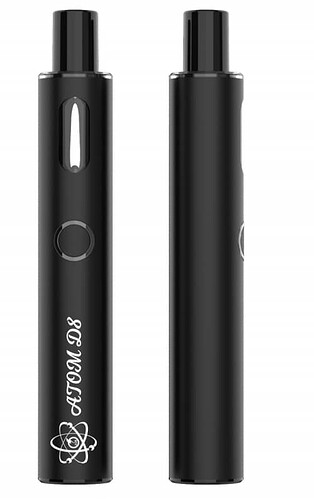 The pens are a single use, simple, small design; the diameter is approx half a cm, and the entire thing fits in the PALM of the hand. It used a fire button, classic 5 click on/off, and 3 click preheat.
The pens work excellently with any viscosity distillate (need at least 3% terps); they also work great with who oils, even those with some lipids still left in.
This is half an advert, half a research question. UK guys, have you seen these pens about?
Check them out on my site WeedVapes.co.uk
Have a lovely day and thanks for reading

Kalim
MD Superlative Collective / WeedVapes.co.uk