Hi Gang,
I have a 40lb solvent tank with a coil doing down the inside. The coil is connected to the chiller which only goes down to -38C . My tank is jacketed with only one inlet/outlet that looks like this: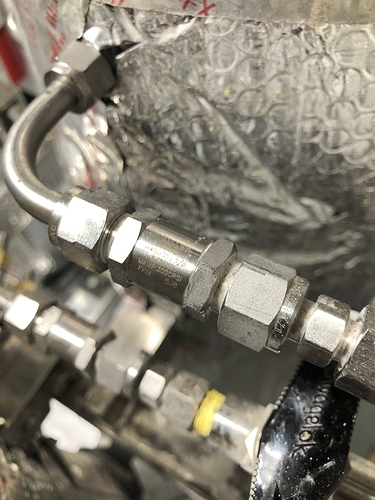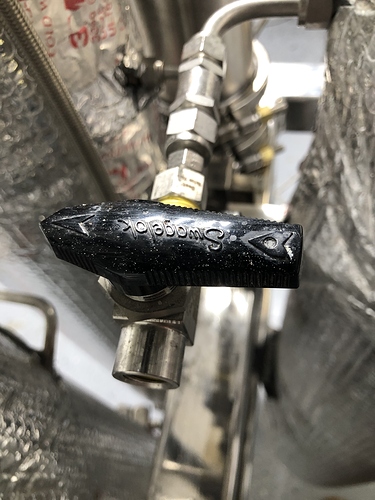 Only the solvent tank and dewax column have it. I'm thinking it must be for liquid nitrogen, but there are no instructions or info from the manufacturer on how to use it. There wasn't even a ball valve on it. I put a Swagelok valve on it so I could draw a vacuum on it and use it as an insulation jacket. Now I am wanting to get colder than -38C. Does anyone have experience with liquid Nitrogen cooling? I'm afraid I will build up pressure in the jacket and pop, but the jacket does have this 3000 psi MAWP what looks like a PRV but I'm not 100% sure what it is. Have you guys seen this before?
Any advice is greatly appreciated!