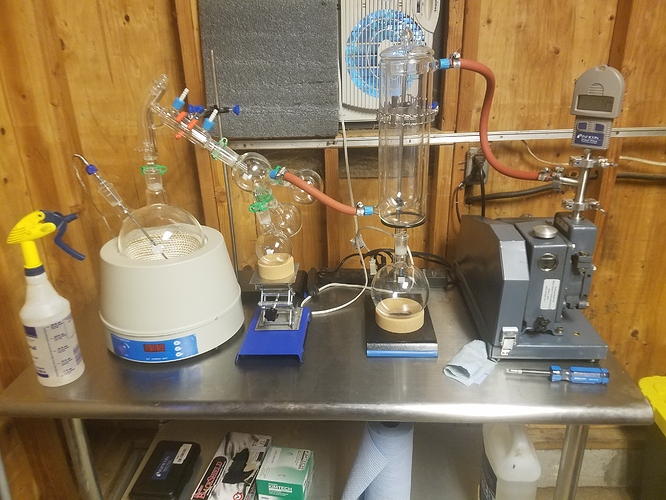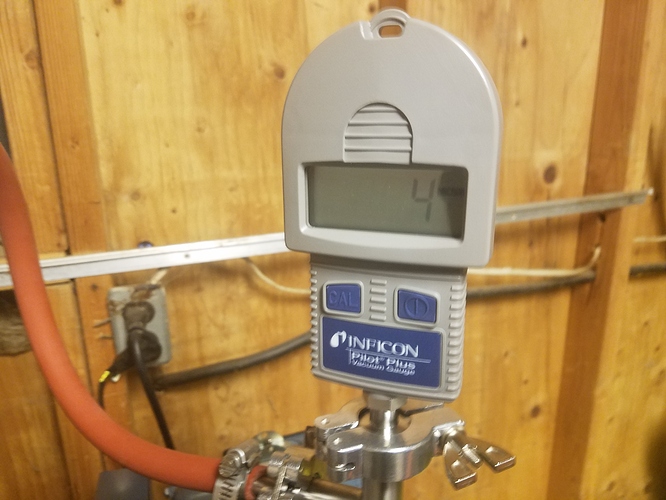 Thank you to every one who answered questions on my first post.
Dry vac test at 4 microns with Welch 1400. Probably getting started on the first run tomorrow. The crude I have is not ideal but I figure it will make for an excellent practice run.
I am sure I will have many questions along the way! Any critiques on my setup are welcome.