Are these the accutemps? Or the old OG versions? How much you wanting a piece?
Those look like the newer ones. How much?
i think your correct. they have the over temp dial on the very bottom. Good eyes~!
Killa if u go to pueblo can u get my stuff from that whore


i really miss my ak
I think the correct word is Pueblon


Orale!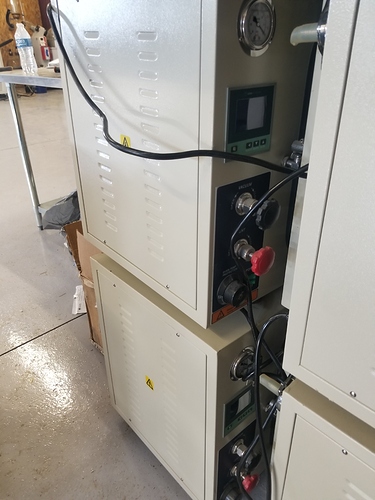 They are the new acutemp models. Open to offers will take less for all 8. Also have yellow jacket bullet pumps for all of them aswell if interested
I'm from that part of CO too, little further south though.
Near walsenburg lol
Cheers!
That good ol Gardner sour diesel



Hells yes my man, that's my home town.
I'm in Oregon but interested. Is there anyway you'd ship over here?
no sorry, I do not have the tools to make a proper shipping crate
oftentimes, you can have a local shipping company make a crate. I'm interested in one also…in Oregon.
Can I ask what town you're in to see if I can find someone to make (2) crates?