I have an entire unit full of our surplus equipment, I'll get around to taking photos of everything here within a few days. Please if there is anything specific you can think of you may be interested in I'll confirm to having it or not, the list is ridiculously large so it will take me a few days to compile together, but would like to add the image below to give an idea of what's available.
Description: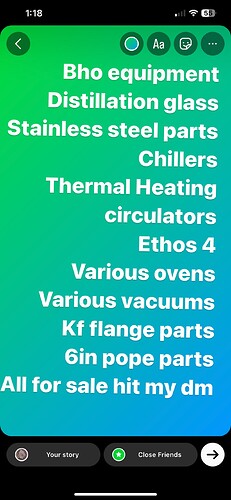 Price/MSRP: $ let's make a deal.
Current location of item: Arizona
Estimated lead time: n/a
Fulfillment: Freight or pickup.
(The ethos may still be pending sale)